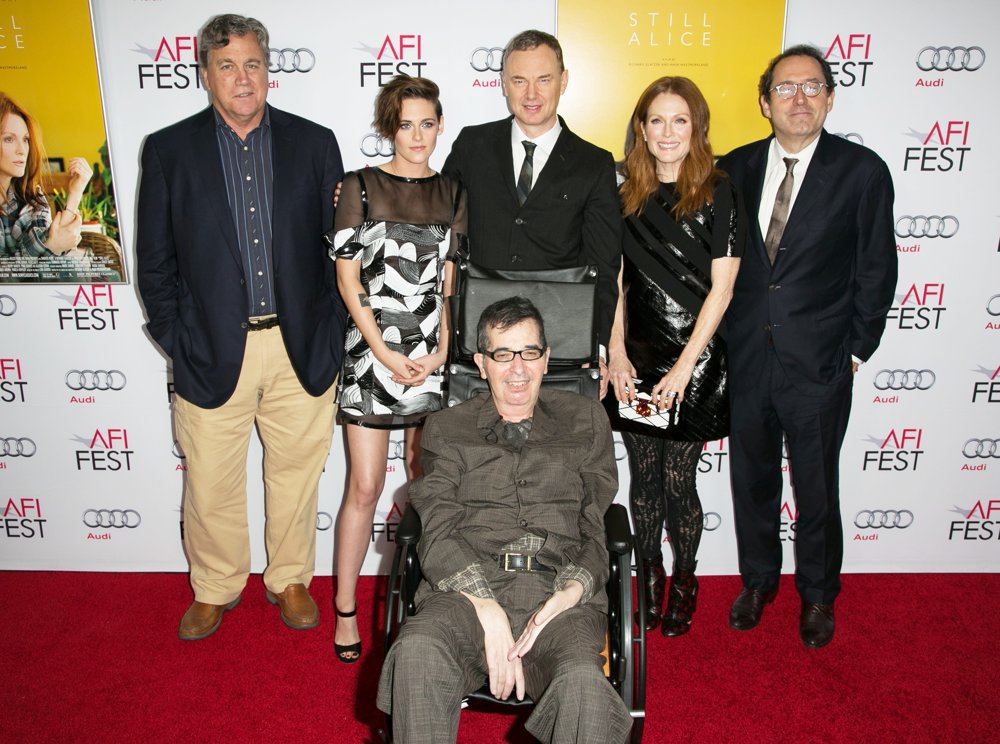 Sad news today from USA Today as Richard Glatzer, the writer and director of independent films, including the Academy Award-winning Still Alice, died today after a four-year battle with A.L.S.
The public relations firm Block Korenbrot confirmed the news today. Glatzer was 63.
Glatzer co-directed Still Alice with his husband Wash Westmoreland. The movie is about a woman dealing with Alzheimer's Disease. Julianne Moore won an Oscar for her performance as Alice at February's Academy Awards.
"My heart is broken. My soulmate is gone," Westmoreland wrote on his Facebook page Wednesday.
Glatzer met Westmoreland in 1995. They became life partners and together made four films as co-writers and directors — The Fluffer (2001), Quinceañera (2006), which won the Sundance Grand Jury Prize and Audience Award, The Last of Robin Hood (2013) and Still Alice (2014).
After his A.L.S. diagnosis in 2011, Glatzer felt compelled to continue his work as a filmmaker and storyteller.
Still Alice provided illumination into the world of Alzheimer's disease. The film adaptation was from the best-selling novel by Lisa Genova.
"Though A.L.S. and Alzheimer's are very different diseases, it was a very hard read for me," Glatzer told The New York Times. "It hit way too close. But when I finished reading, I knew we had to do it."
Moore told USA TODAY in January how inspired she was to watch Glatzer co-direct with Westmoreland.
"Here was this couple who had been together for 18 years and making a beautiful movie about what it means to be alive," Moore said. "They're working with people they want to work with. It's a really beautiful thing. It does help you put everything in the right spot."
After her nomination, Moore talked about the film's impact on Alzheimer's Disease awareness.
"The response I have heard from the Alzheimer's community has been tremendous," Moore said backstage at the Oscar nominee luncheon in February. "They feel like what they are going through has been represented onscreen. … This is bringing awareness to the disease."
Moore discussed how inspired the cast and crew were with Glatzer's perseverance dealing with A.L.S. on set. Glazter co -directed the film by typing with one finger into a text-to-speech app on his iPad.