#1. E.T. the Extra Terrestrial (January 1)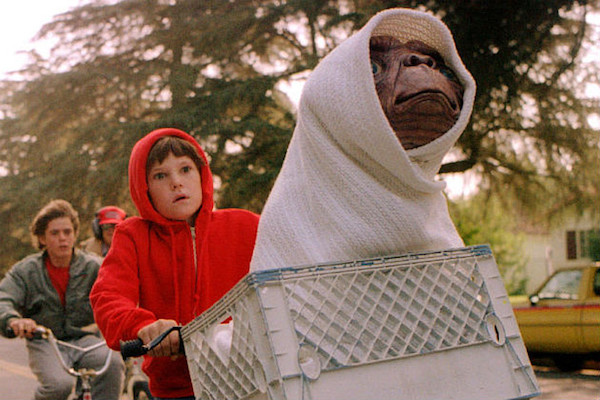 With the passing of screenwriter Melissa Mathison, her last script being Steven Spielberg's recent The BFG, it's a fitting time to return to the movie that made her a notable writer and Spielberg a master of movies for kids. It's hard to not fall for the weird little titular alien who befriends suburban boy Elliot as he attempts to call his family in the stars. It has everything a kid could want in a sci-fi adventure: A secret to keep from the adults, an alien kids can teach all sorts of neat things, a daring escape from government cronies, a tragic fate of an almost-dead friend and the sheer spectacle of riding a bicycle through the air.
Mathison and Spielberg not only made this movie exciting and fun, but telling of the era where kids can be kids rather than what adults think kids should be. With so many themes repeated in Netflix's original series Stranger Things, E.T. is the perfect follow-up film to season one or a carryover until season two.