W
hen Sony first announced they were making a live-action
Barbie
movie, there was a lot of skepticism. We love Barbie as much as the next former-child, but how in the world could a live-action version of the doll work?
Then they said Amy Schumer was going to star, and we got even more confused. Some people love Schumer, some hate her. Some just couldn't picture her as Barbie. But now there's a weirder casting choice going on.
Reportedly, Schumer has dropped out of the Barbie movie due to scheduling conflicts. And her replacement is none other than Anne Hathaway.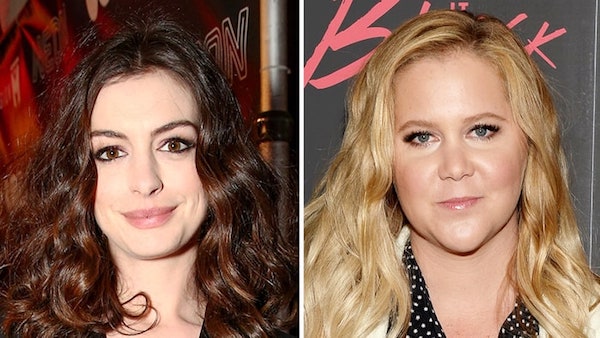 Yep, the woman who won an Oscar for her performance in Les Miserables is taking over for the raunchy comedienne.
Related: Trailer: 'Goodbye Christopher Robin' Brings Winnie the Pooh to Life
"Sadly, I'm no longer able to commit to Barbie due to scheduling conflicts," Amy Schumer said in a statement to Variety. "The film has so much promise, and Sony and Mattel have been great partners. I'm bummed, but look forward to seeing Barbie on the big screen."
Read more to see what Amy Schumer said about Anne Hathaway playing Barbie: