C
ould
Anna Kendrick
be Marvel's latest hero? It's probably not going to happen anytime soon, but that hasn't stopped the 
Pitch Perfect
star from expressing interest.
In a recent interview, Kendrick was asked which superhero she would be if the had the opportunity.
Kendrick replied, "My brother sent me a Squirrel Girl comic because he thinks I should. I don't know what Squirrel Girl does other than be half squirrel, but I could be half squirrel!"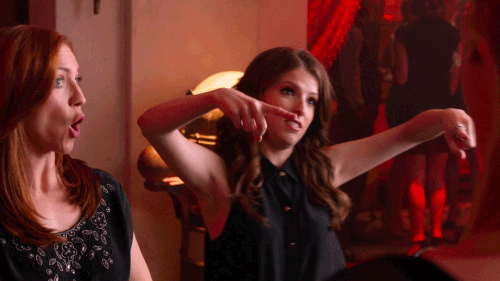 For those who aren't in the loop on all the Marvel comic characters, Squirrel Girl is, in fact, a real character. Squirrel Girl's real name is Doreen Green, and she has the powers of super speed and strength in addition to healing abilities. And, yes, she has the ability to communicate with squirrels.
Some fans have already taken a liking to the idea, imagining what the petite actress would look like with her squirrelly brethren.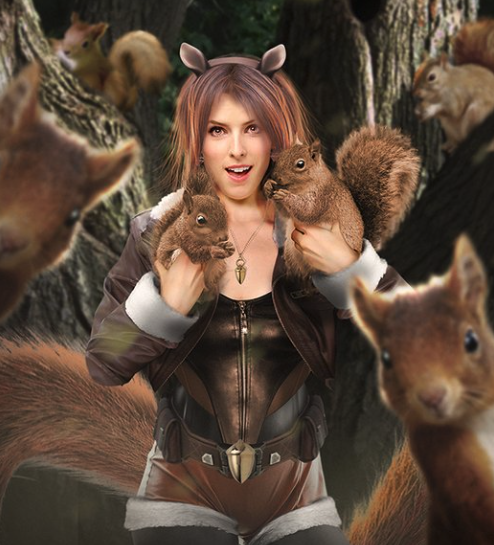 Though we agree that Anna Kendrick does have a certain rodent-like quality to her attributes, it's unlikely Marvel will introduce the bushy-tailed heroine anytime soon. The studio already has its lineup set through 2019, so at most she'd get a cameo in an already set film.
Granted, Kendrick didn't exactly say she was in talks with Marvel or anything–just that she thinks she could be half squirrel. James Gunn, director of Guardians of the Galaxy, however, has said he'd love to see Squirrel Girl in the Marvel Cinematic Universe.
Moon Knight, Squirrel Girl, The Runaways – there's a ton I want to see. https://t.co/WahDuseg8e

— James Gunn (@JamesGunn) July 4, 2016
Read more to see more Twitter reactions to Anna Kendrick's news: