S
low motion running. Women in bikinis. And…a kiss between
Zac Efron
and
Dwayne Johnson
? Believe it or not, these are the things that make up the new 
Baywatch
.
A red band trailer for the movie reboot of the popular television show is now out. The 1990s version of Baywatch was filled with gorgeous beach bodies and plenty of lifeguard action. It originally starred the likes of David Hasselhoff and Pamela Anderson.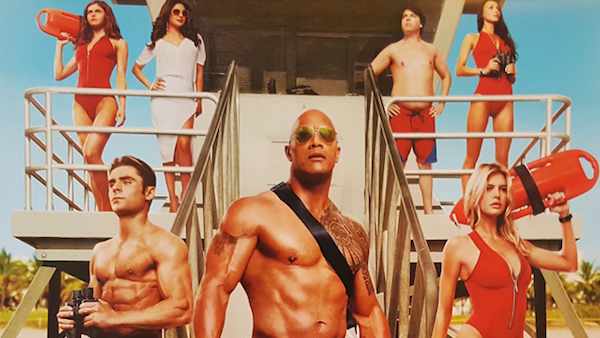 Now Zac Efron and Dwayne Johnson are taking the reins, and Baywatch seems to be heading in a much more comedic direction. Yes, the newest trailer pays tribute to those steamy beach moments. But the real moment everyone is talking about is the smooch between the two male leads.
Related: Dwayne Johnson Picks Fight with Vin Diesel because They're Complete Grown-Ups
It happens right in the opening moments of the trailer, setting the tone for what follows–a goofy, outrageous trip through waves and babes.
Watch the Baywatch red band trailer here:
In addition to Dwayne Johnson and Zac Efron, the new movie stars Priyanka Chopra, Alexandra Daddario and Kelly Rohrbach. The flick hits theaters on May 25, 2017.
–MovieSpoon Staff