S
he may be closing in on a deal to play
Captain Marvel
in the upcoming film of the same name, but just last year
Brie Larson
had no idea who the super-powered woman was.
In an interview with MTV, the interviewer told Larson she was a fan favorite to take on the role. The actress' response?
"Isn't that a boy?"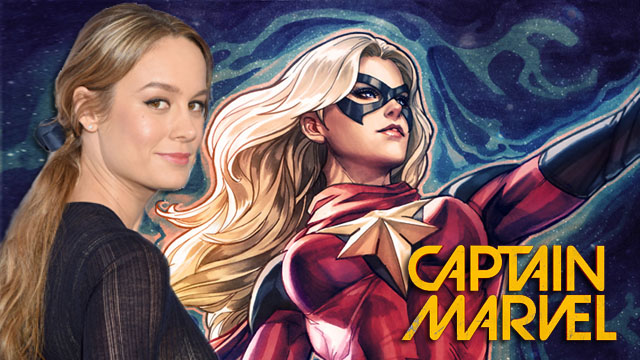 The interviewer clarified that she would still be a woman, but Larson was still confused.
"The first female, so would I be playing a man? I was like, this is interesting. I'm kind of into it. I thought I was always forever going to be stuck playing female roles but I'm down to play Chris Evans," she said. "No, wait, Chris Evans is Captain America. Who's Captain Marvel?"
She laughingly continued, "I have no idea what I'm talking about, great, but people want me to play this? Okay, good to know. I guess I've got to start reading the comic book."
Check out the funny video here:
We're guessing now that the deal is closing in, Larson has done her research on the character and is ready to kick some butt.
Read more to get the details on Brie Larson's deal with Marvel: