S
he's been an elf in
The Lord of the Rings
, she's won two Oscars and now she's going to be the goddess of death, Hela, in
Thor: Ragnarok
. There's probably nothing
Cate Blanchett
can't do, and the actress certainly isn't afraid of taking on roles that stretch her boundaries.
Though we typically think of Cate Blanchett as being a drama powerhouse (her most recent Oscar was for the drama Blue Jasmine, after all), she's proven time and time again she knows how to let loose with more fun roles as well.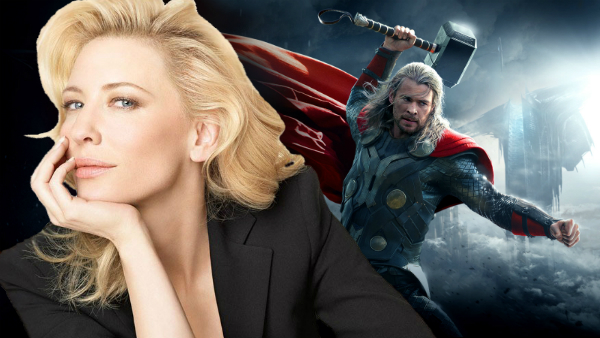 Not saying that playing the goddess of death is necessarily a lighthearted walk on the beach, but Marvel movies do have a different tone from most of her works. In fact, from what we've heard about Thor: Ragnarok director Taika Waititi, the upcoming god of thunder installment is going to be one of the funniest Marvel movies yet.
Thankfully, Taika Waititi's style was right up Cate Blanchett's alley.
"The whole thing was just a riot and fantastic fun. Did you see Taika Waititi's film, Hunt for the Wilderpeople? Or What We Do in the Shadows?" she asked an interviewer for Entertainment Weekly. "He's just got such a sure hand. He's wonderful."
She absolutely couldn't stop gushing about him, either. "He's absolutely delicious," she said. "And he's irreverent which is great because Marvel, at its best, has its tongue firmly in its cheek."
Read more to see how Taika Waititi freaked out fans in a Q&A: