C
omedian
Chevy Chase
has had a stellar career, but success doesn't always come easy.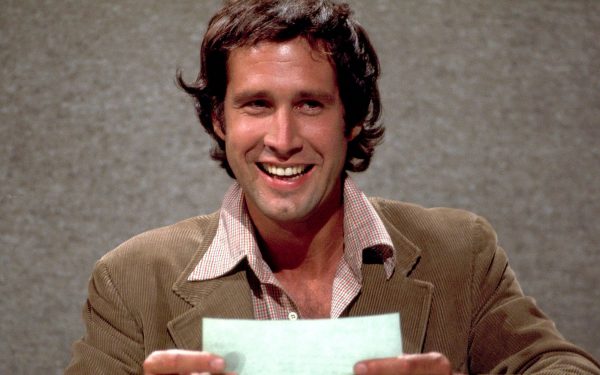 Chase has just checked into rehab at Hazelden Addiction Treatment Center in Minnesota, which is the same place that Robin Williams received treatment in 2014. His representative stated that the 72-year-old actor is just going in for a "tune-up" and that Chase "wants to be the best he can be."
Chase has had off and on battles with addictions. In the mid 1980s, he checked into the Betty Ford Clinic to deal with his addiction to prescription pain killers. He evidently started taking the painkillers after experiencing back pain from doing pratfalls on the show that made him famous, Saturday Night Live. The high paycheck from the show also allowed him to afford another one of his downfalls, cocaine.
He first started on SNL in 1975, and the hilarious falls began not long after. In one sketch, he imitated a real-life situation in which President Gerald Ford tripped and fell while getting off of Air Force One. Chase was so funny with his physical comedy that it helped to launch his reputation as one of the funniest people on television.
Chevy Chase was also the first "Weekend Update" anchor on SNL, using his trademark phrase, "I'm Chevy Chase…and you're not."
Read more to check out Chevy Chase's hilarious film career: