T
he more
Chris Evans
we can get, the better! That's why the recent news about him extending his Marvel contract is a joyous occasion, indeed.
Chris Evans has played Steve Rogers, a.k.a. Captain America, since Captain America: The First Avenger came out in 2011. Originally, he signed on to do six movies with Marvel total. As the end of his contract crept up, Evans hinted that he was ready to move on. In fact, he wanted to switch to more of a directing career than acting.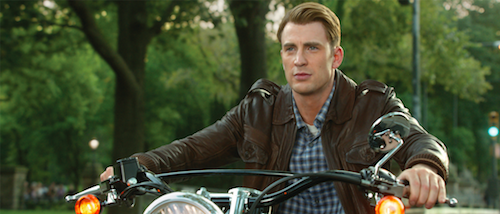 Fans were heartbroken to think we might lose our favorite Captain. No one but Chris Evans could bring the simultaneous heart and ferocity to the classic hero.
However, a change in Marvel's plans made Evans reconsider. The third Avengers movie, which was to be Evans' sixth and last film (aside from cameos), ended up getting split into two parts. It's now going to be Avengers: Infinity War and Avengers: Infinity War Part 2. The second installment is actually untitled so far, but Marvel has made it clear what's going on.
Naturally, Evans wouldn't leave his fellow Avengers hanging in the middle of a fight.
Read more to see what he said: