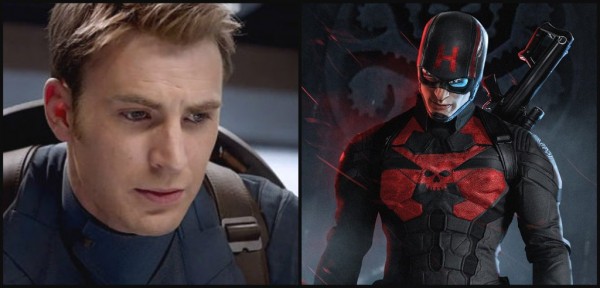 F
ans have been in an uproar over Marvel deciding to make one of its finest heroes, Captain America, part of an evil Nazi organization known as Hydra.
Now Captain America himself, Chris Evans, has expressed his outrage over the weird decision.
Hydra?!?!? #sayitaintso

— Chris Evans (@ChrisEvans) May 26, 2016
The online hoopla began when Marvel launched a new issue titled Captain America: Steve Rogers earlier this week. In the comic, Captain Rogers is revealed to be an undercover agent for Hydra. A hashtag on Twitter immediately started trending. #SayNoToHYDRACap took over the social media, with fans posting their disgust at the decision.
@bbcthree seriously though… wth were they thinking!? ???? #SayNoToHydraCap literally us right now ???? pic.twitter.com/nVAjnbTjcz — Sky Movies (@skymovies) May 26, 2016
I spent the money I was gonna use for Cap comics on something that doesn't glorify Nazis ???? #SayNoToHYDRACap pic.twitter.com/joZDBnGQGx

— Sarah (@meremeduse) May 27, 2016
Patronizing thinkpieces abt Nazi Steve keep missing the point: we KNOW it's a stunt. A disgusting cheap anti-Semitic stunt. #SayNoToHydraCap

— andie (@AndieTweets) May 26, 2016
Judging by the Tweets, it's pretty safe to say very few people are pleased with this weird decision.
Read more to see Marvel's response to the outrage: