W
ith rumors flying that
Brie Larson
will be joining the Marvel World as Carol Danvers, a.k.a.
Captain Marvel
, the other
superheroes
actors on the Marvel roster have some opinions about their new colleague. We've now gotten a stout word of support straight from the Captain–Captain America, that is.
Who wants Brie Larson to play Captain Marvel?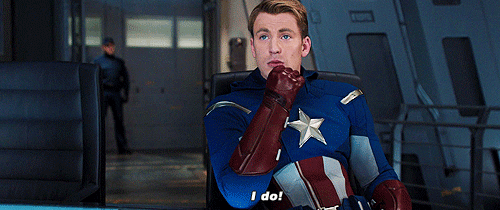 Chris Evans, who plays Steve Rogers in the Captain America and Avengers films, has voiced his support for Brie Larson stepping into the Marvel Cinematic Universe. At a recent panel during Wizard World in Philadelphia, Evans had nothing but praise for Larson.
"I just heard about that. I really hope that happens! I love Brie Larson. We did a movie together back in '09, Scott Pilgrim vs The World," Evans said. "I cannot say enough about Brie Larson. I think she's phenomenal, and I really hope that happens."
Related: Brie Larson Had NO Idea Who Captain Marvel Is: 'Isn't That A Boy?'
The two each played "Evil Exes" in the graphic novel inspired Scott Pilgrim flick. Evans played the superstar Lucas Lee, who tried to take down poor Scott Pilgrim on the set of the movie he was starring in. His facial hair can almost give Wolverine a run for his money.
Larson, on the other hand, played Envy Adams, the sassy-yet-scary ex-girlfriend.
Clearly Larson isn't someone you'd want to get angry, which could make her a perfect fit for an intimidating superhero.
Read more to get the details on Captain Marvel: