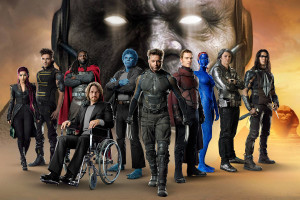 The major buzz at Comi-Con 2015 was focused on the auditorium known as Hall H, which has become an iconic launching pad for the next run of Sci-Fi films waiting for commercial release.
This year at Hall H, a panel discussions included cast members from X-Men: Apocalypse and Fantastic Four and where Ryan Reynolds made as surprise appearance to plug the upcoming Deadpool.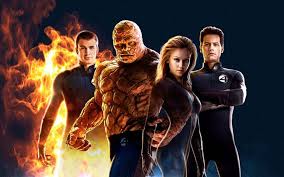 This is already a start-studded line up. The next X-Men romp, due out May 2, 2016, includes in its cast James McAvoy, Michael Fassbender, Jennifer Lawrence, Oscar Isaac, Nicholas Hoult, Rose Byrne, Olivia Munn, Evans Peters, Kodi Smit-McPHee, Sophia Turner, Tye Sheridan, Axexandra Shipp, Lucas Till, Josh Helman, Lana Condor, Ben Hardy and Hugh Jackman — not so easy to say in one breath. The third Fantasy Four adventure, due out June 2017, stars Miles Teller, Michael B. Jordan, Kate Mara, Jamie Bell, Toby Kebbell, Reg E. Cathey and Tim Blake Nelson.
In terms of whoops and hollers, it appears to be unanimous. Deadpool with its R-rating and its comedic approach was the year's biggest response from the crowd. Due out Februery 2016, it features Ryan Reynolds as the snarky anti-hero Deadpool with help from Morena Baccarin and Ed Skrein.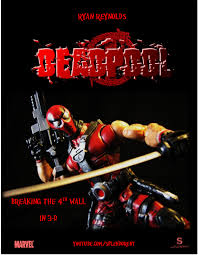 Of course, all things Sci-Fi lands on its feet at Comi-Con. One critic wrote, "It is safe to say that everyone at Comi-Con is a Star Wars fan." That probably includes those who named their dogs "Chewie." In any case, no one will argue with that statement.
A smattering of Comi-Con reviews includes a detailed appreciation for Brianna Hildebrand's eye-catching spandex X-Men costume, a yellow and black number that was met with approval, despite the point that she's a "superhero in training," the critic said.
Deadpool's R-rating, it is safe to say, caused more than a few Sci-Fi eyebrows to lift. The movie is peppered with four-letter punch lines and an up against the wall love scene that looks fully nude in the trailer. (Who knows; one of them might be wearing socks.)
Not due for release until August 2016, Suicide Squad also created quite a stir in Hall H. The film is chalk full of anti-hero types, which means super-villans who band together for a suicide mission, more or less a retake of The Dirty Dozen, who were bad-ass military prisoners promised release if they towed the line and participated in one against-all-odds mission in World War II.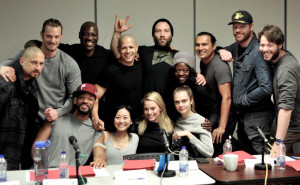 Yes, this probably sends the clear signal to the public that movie studios are trying to squeeze every last drop of income they can out of the world of DC and Marvel Comics. Basically, it was Batman and Superman with some Cat Woman and Wonder Women appearances to provide the sex appeal. But now the floodgates are open and films will never be the same.
Last but not least, of course, The Force Awakens, the seventh feature out of the Star Wars series, is due out in December, which gave Lucasfilm a chance to take a bow at Comi-Con. The return of the Great Ones: Mark Hamill, Carrie Fisher and Harrison Ford all on one stage certainly got the tweets a'tweetin', even though the triumvirate are well past their prime almost 40 years passed the release date of the first Star Wars film – May 25, 1977.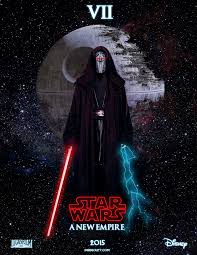 Talk about changing history. The futuristic Star Wars series did just that, light-sabers swinging and The Force, if not awakened, at least put on high alert.
The other Sci-Fi offerings that year, Empire of the Ants (giant ants in Florida) and Tentacles (about an over-reaching octopus).
Here are some Comic-con videos you HAVE to check out!
X-Men cast at Comi-Con:
The Fantastic Four:
Deadpool:
Star Wars: