Honing in on the domestic market, Amy Adams sci-fi flick Arrival held onto the No. 4 slot earning $5.6 million ($11.2 million worldwide), while Doctor Strange earned $4.6 million in the States and $6.2 million worldwide, placing it fifth on the list.
At No. 6, the Brad Pitt and Marion Cotillard war story Allied earned $4 million in domestic theaters, followed by Nocturnal Animals ($3.2 million), Manchester by the Sea ($3.2 million), Trolls ($3.1 million) and Hacksaw Ridge ($2.3 million).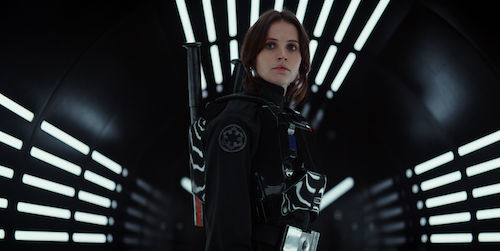 Of course, this week will be very interesting as La La Land squares off against Rogue One: A Star Wars Story, which will create a virtual tsunami effect at theaters that commit as many of their screens as they need to to accommodate the many, many aliens who are waiting to see it.