C
aptain America: Civil War
came out earlier this year (as we all obviously know), and nearly every one of our favorite
Marvel
Cinematic Universe superheroes made an appearance. However, Bruce Banner, a.k.a. the Hulk, and
Thor
were nowhere to be found.
In a hilarious clip released not long ago, Marvel revealed exactly what the god of thunder had been up to and why he wasn't around to help out or take sides in the battle between Iron Man and Captain America. Apparently, he was living the high life down in Australia, where he even got a non-superpowered roommate named Darryl.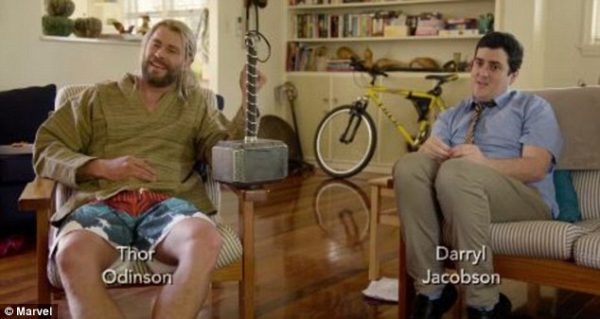 It was so fun getting to see Thor interact as a normal human in a fish-out-of-water situation, and the clip totally fit in with Thor: Ragnarok director Taika Waititi's personal style. In fact, the whole tone was very reminiscent of Waititi's film What We Do In the Shadows, a mockumentary about life as a vampire.
Fans loved the clip so much that they've been demanding to know if Darryl will be making more appearances in the third Thor film. Per usual, Waititi was pretty vague about his answer.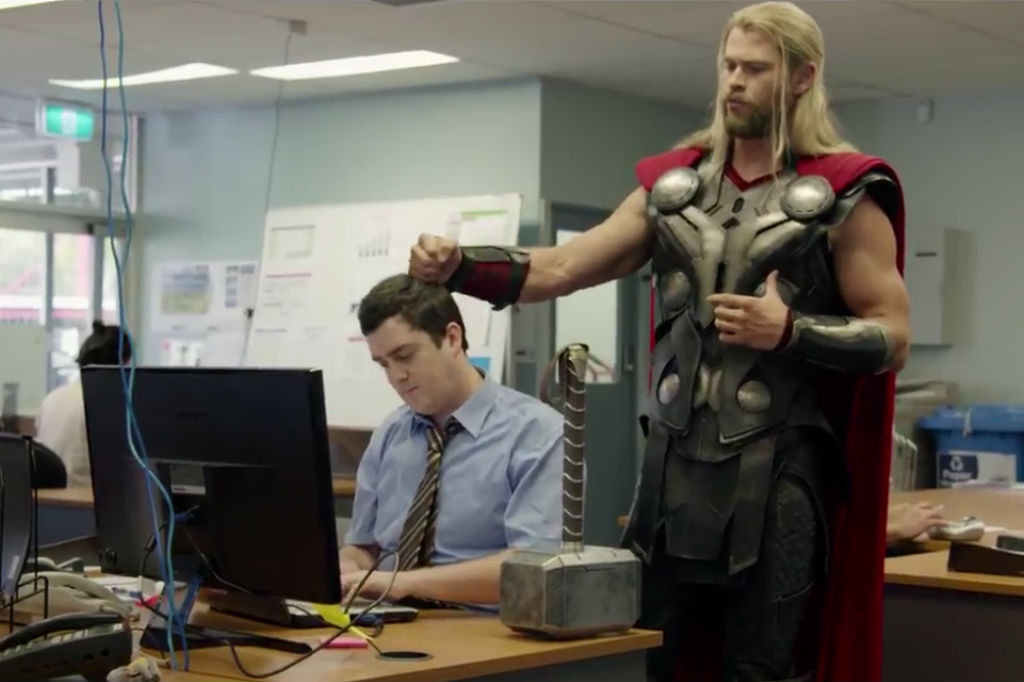 "I think you probably could see him again. There may be other little pieces of that thing that everyone saw that may just be a small part of a bigger thing."
Read more to watch the hilarious clip of Thor and his roomie: