J
ust as 
Thor: Ragnarok 
made its exit from the Gold Coast of Australia,
Aquaman
has stepped into the Village Roadshow Studios location to begin preproduction.
The next DC Comics movie on the roster, Aquaman will feature Jason Momoa in the title role, though it won't be his first appearance as the fishy hero. He's also scheduled to appear in 2017's Justice League movie alongside several other popular heroes like Superman, Batman and Wonder Woman. Not to mention, he had a brief cameo in this year's Batman v Superman: Dawn of Justice.
In addition to Jason Momoa, Amber Heard will be playing Mera, his wife. Willem Defoe will be portraying Nuidis Vulko.
As noted by Screenrant, shooting Aquaman could prove incredibly challenging given all the underwater action. Not to mention, characters speak underwater, which obviously actors aren't really capable of doing (unless Jason Momoa has some secrets he's not telling us).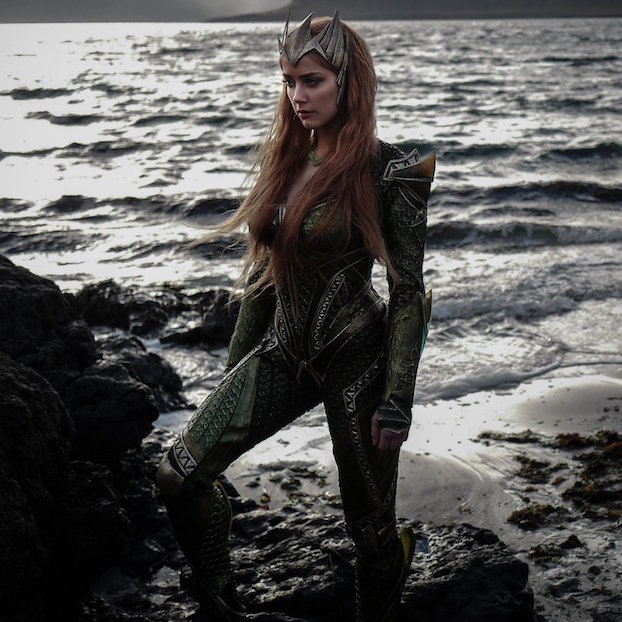 Nonetheless, the movie should be in good hands. James Wan, director of horror movies like Saw, Insidious and The Conjuring will be helming Aquaman. Though it seems like a slightly strange fit for a superhero movie, he's also proved he can handle action well with Furious 7. As with several other DC Comics movies, Zack Snyder will be producing.
Though preproduction is all that's underway as of yet, filming on the new DC movie is estimated to start in the summer of 2017. Luckily for us, that means we're guaranteed to get some photos of the crew at work–goodness knows plenty of pictures were leaked from the set of Thor: Ragnarok while shooting was taking place.
Related: 'Thor: Ragnarok' Set Photos Reveal HUGE Spoilers About Odin's Fate
Aquaman is scheduled to be released on July 27, 2018.
Source: Screenrant.com
–MovieSpoon Staff