Waiting for Suicide Squad to hit Redbox? Wait no longer–Suicide Squad is available on Redbox for $1.99 rental fee.
W
hen the reviews for 
Suicide Squad 
rolled in
this past summer they were a bit disappointing, which may have left a lot of viewers waiting for this to come out on 
Redbox
.  So if you were hesitant to pay for a full price movie ticket you can now rent 
Suicide Squad 
on Redbox.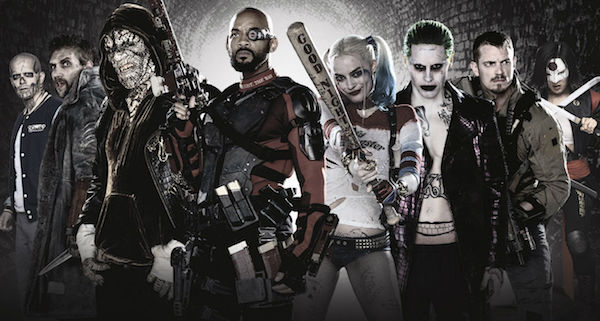 Renting the movie means you won't have to pay ridiculously high streaming prices on platforms like Amazon or Google, which means you could also see Suicide Squad more than once for just a couple bucks.
Based on a story from DC Comics, Suicide Squad follows a team of supervillains, including Harley Quinn, Deadshot, Killer Croc and Katana as they are enlisted to take on a mission for the government. Though they think they are on board for their abilities, they eventually discover they are just the perfect people to take the blame if the mission fails.
Related: Jared Leto 'TRICKED' Into Doing 'Suicide Squad,' Says 'F*** 'em' to Warner Bros.
With an all-star cast including Will Smith, Jared Leto, Margot Robbie and Viola Davis, Suicide Squad comes with a hefty dose of action and intrigue. It only got a critic rating of 26% on RottenTomatoes.com, but fans loved it anyway and gave it a 65% approval rating. While fans flocked to theaters maybe it the critics were the ones waiting for Suicide Squad to hit Redbox?
The box office numbers went in the fans' favor. Despite lackluster reviews, it ended up earning $745 million worldwide. So if the critic's reviews scared you away from seeing Suicide Squad in theaters now's the time to rent it.
Check out more MovieSpoon Redbox picks here and like Suicide Squad on Facebook.
–MovieSpoon Staff