W
e laughed when
Ryan Reynolds
hinted that it was actually his character
Deadpool
with the small hands in the 
Logan
poster.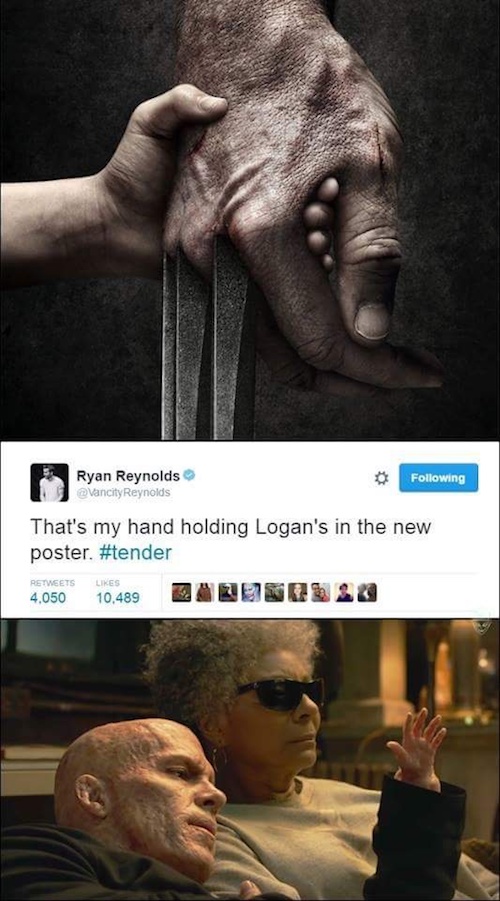 However, it turns out it may not have been a total joke. No, we don't mean those aren't really Ryan Reynold's hands. But we do mean there's a connection between Deadpool and the latest Wolverine movie.
Some lucky folks who have seen early screenings of Logan noticed a brand new teaser ahead of it. That teaser is for none other than Deadpool 2!
If you'd rather wait to be surprised by the teaser in theaters, read no further. But if you can't contain your excitement, read on.
Related: The Guardians of the Galaxy Are the WORST Dinner Guests
According to IGN, the clip opens with a man walking down a grimy street. He pulls back the hood, revealing Wade Wilson's (played by Ryan Reynolds) scarred face. A man calls for help, and Wilson rushes off to a phone booth to change. And, yes, the Superman theme song plays.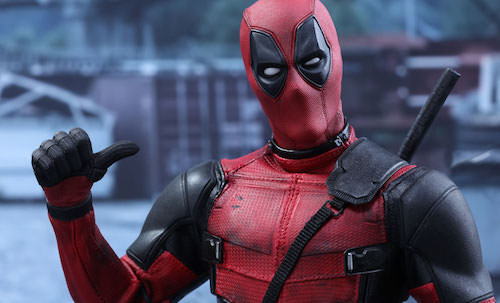 Read more to find out what happens: