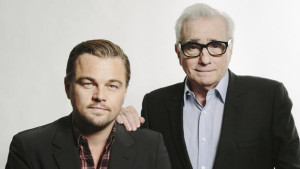 There are relationships in Hollywood that do stand the test of time and one is the ongoing working relationship between director Martin Scorsese and actor Leonardo DiCaprio.
Even though DiCaprio and Scorsese most often get together to ratchet up the craziness, it seems to be a new kind of craziness each time out of the gate. This time, it will be a ruthless, grim kind of crazy, as DiCaprio takes on the role of H.H. Holmes, one of the world's first documented serial killers.
The news came on the heels of Paramount Pictures winning the auction for Erik Larson's book The Devil in the White City, which will also be the name of the film.
Variety and others are reporting that Scrosese and DiCaprio will join forces again in a biopic of Holmes, who was one of the most ghoulish characters in American history, having confessed to 27 murders in and around Chicago at the time the city was hosting the World's Fair in 1893. Estimates, however, put the actual death toll as a high as 200.
Dr. Henry Howard Holmes exploited the World's Fair event by opening a hotel designed just for the purpose of luring in and murdering his victims, many of them young, single women.
DiCaprio, along with Jennifer Davisson, Stacey Sher, Rick Yorn, Emma Koskoff and Scorsese, will produce the film with DiCaprio playing the murderous H.H. Holmes.
This adds to a series of DiCaprio and Scorsese collaborations. Here is a look at the other five:
Gangs of New York (2002)
DiCaprio plays Amsterdam Vallon in this rough and tumble vision of a young New York City:
The Aviator (2004)
DiCaprio as the eccentric billionaire Howard Hughes
The Departed (2006)
DiCaprio plays undercover cop Billy Costigan
Shutter Island (2010)
DiCaprio plays a wildly dissociative Teddy Daniels
The Wolf of Wall Street (2013)
DiCaprio plays out-of-control Wall Street investor Jordan Belfort