W
hen you act in Marvel movies successfully over a period of time, you start to earn yourself a certain say in what goes on.
Chris Hemsworth
used his powers for good when casting a vote in favor of
Taika Waititi
to be the new director of 
Thor: Ragnarok.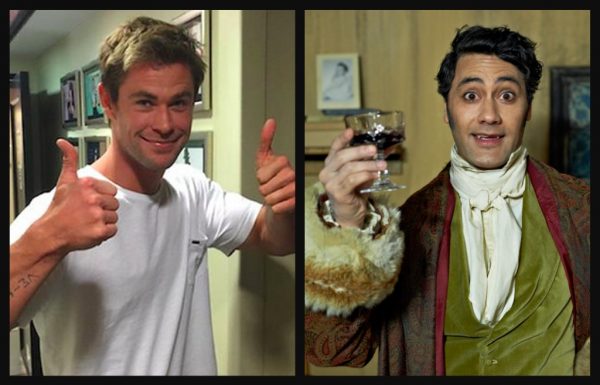 Waititi, whose strongest films from the past are comedies like What We Do in the Shadows, is making his first foray into the Marvel Cinematic Universe. Thankfully for him, he had Thor himself vouching for his abilities.
"When I saw Boy, I wanted to meet him and then sought him out," Hemsworth said. "When I met him, I said, 'I want to work with you,' and then when this opportunity came up, it was just like, 'yes.' This is exactly what I felt Thor the character needed and what the world needed."
Hemsworth believes Waititi will be able to pull forward the humor that's been lurking behind the past two Thor films.
"It's been sort of creeping to the surface over the years and at times [Thor]'s become too earnest. But especially in the last Avengers, I thought, ' I want more of that fun. I want more of that sort of humor,'" he said. "There's plenty of it in this film, which is refreshing. "

However, Hemsworth won't claim all the credit for getting Waititi the job. He believes he pulled his own weight in rising to the top. That being said, Hemsworth didn't keep silent about whom he preferred.
"His name came up among a handful of people and he was certainly the one I pointed to," the actor said. "But he got himself the job through true talent. But he had my vote."
As Taika Waititi has learned, it doesn't hurt to have gods for friends.
–MovieSpoon Staff