I
t's one thing for critics to hate the movie you directed. It's another thing for the director himself to know it sucks. Unfortunately for David Ayer, he's well aware that 
Suicide Squad 
was a bomb.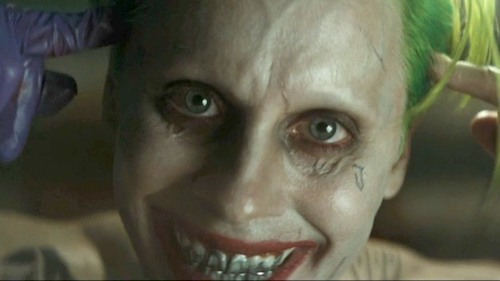 A fan tweeted some comfort to David Ayer, saying Suicide Squad is "a masterpiece."
So thankful for suicide squad @DavidAyerMovies exactly the way it is. It's a masterpiece, don't let anyone tell you otherwise!

— Jody (@PensFanboy) January 21, 2017
In response to the kind words, Ayer posted a lengthy note. He's surprisingly open not only about what he would have changed, but also about his own personal feelings.
Related: DC's 'Suicide Squad' Fighting Its Way to Redbox – Find Out When!
Here are some of the highlights:
"If you set out to make a mass appeal movie, it's easy to end up with vanilla. But I went for it."
"Nothing hurts more than to pick up a newspaper and see a couple years of your blood, sweat and tears ripped to shreds."
"Wish I had a time machine. I'd make Joker the main villain and engineer a more grounded story."
"I have to give the characters the stories and plots the deserve next time. Real talk."
Warner Bros. must still have some faith in David Ayer's ability to do justice to DC Comics. He'll be directing another ensemble cast DC flick called Gotham City Sirens. This time, Margot Robbie will return as Harley Quinn along with a whole host of other female DC antiheroes. Megan Fox is rumored to be in talks to play Poison Ivy, but other than that, the rest of the cast is unknown.
Read more: