T
here's trouble aboard the Millennium Falcon. The much hyped
Star Wars
anthology film centering around a young
Han Solo
isn't going as smoothly as hoped. News that the flick had lost its directors Phil Lord and Chris Miller crept onto the internet yesterday. Now, however,
Ron Howard
has stepped in to take the helm.
Phil Lord and Chris Miller had already spent four and a half months directing the Han Solo project. They were reportedly close to 75% of the way finished with principal photography when arguments with screenwriter Lawrence Kasdan came to a head. Disney and Lucasfilm sided with Kasdan and gave the directors the boot.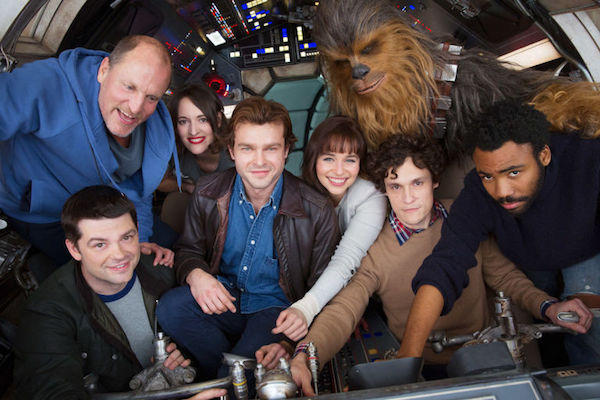 Perhaps the studio saw this coming, because they certainly had a backup director ready to go. Ron Howard, the Oscar-winning director behind A Beautiful Mind, stepped in just two days after the directing duo was fired.
Related: Star Wars: Episode IX Gets Sooner than Expected Release Date
According to the Hollywood Reporter, Howard will meet with the actors to get everyone on the same page and look over a rough edit before they resume shooting on July 10.
Read more: