W
atching 
Doctor Strange
was a trip. Not only was
Benedict Cumberbatch
performing madcap feats of sorcery, but there were also bending buildings and
Mads Mikkelsen
's crazy eye makeup to take in.
It seems fans aren't the only ones whose minds were blown by the stunning visuals. Members of the Academy loved it as well. Doctor Strange is one of just two comic book movies that's been nominated for an Oscar this year. As we've been hinting, Doctor Strange was nominated for Best Visual Effects. The other comic nomination went to Suicide Squad for Best Makeup and Hair.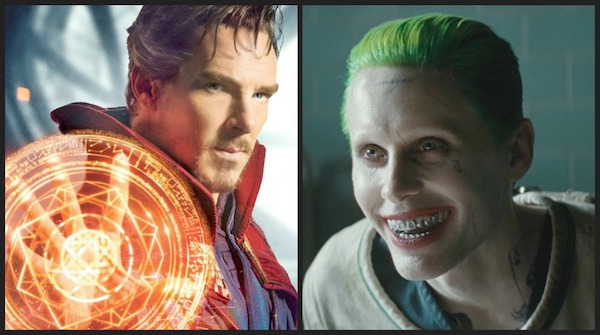 Let's be honest, though. We're not nearly as excited about Suicide Squad's chances at winning anything as we are about Doctor Strange. Heck, even Suicide Squad director David Ayer agreed that the super villain flick could have used some serious revamping.
Related: Director David Ayer Admits 'Suicide Squad' Sucked
Doctor Strange, on the other hand, was a hit every way you look at it. Critically, the Marvel movie received a 90% "Certified Fresh" rating from Rotten Tomatoes. On a similarly awesome note, at the box office it earned a worldwide total of $659.9 million. Now the Oscar nomination is just the icing on the cake.
Read more to see how director Scott Derrickson reacted to the nomination: