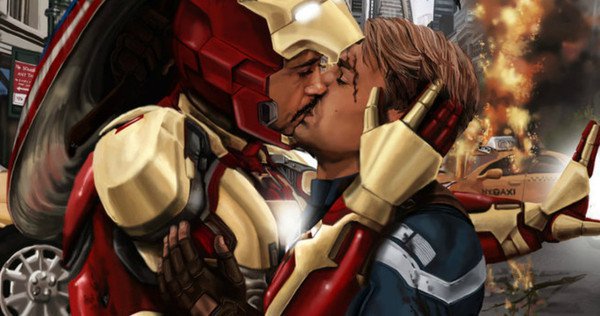 Move over, Peggy Carter. Your tragic love story can't compete with the fans demanding Captain America to get a boyfriend.
A hashtag on Twitter that read #GiveCaptainAmericaABoyfriend went viral this past week. Clicking the hashtag revealed a slew of images, ranging from innocent gifs of Chris Evans as Steve Rogers to more racy fan art of Captain America getting it on with other male Marvel characters.
No need to #GiveCaptainAmericaABoyfriend, we all know he already has one. https://t.co/Mqq2KHcuUJ pic.twitter.com/Cm3DkgGx5B

— E! News (@enews) May 25, 2016
"It wouldn't fit the story!"

Are we watching the same movies? They're a trilogy of Cap chasing his boyfriend. #GiveCaptainAmericaABoyfriend
— Exorcising Emily (@exorcisingemily) May 25, 2016
#GiveCaptainAmericaABoyfriend to everyone saying he's straight because he kissed peggy and sharon: pic.twitter.com/97XI1rCMRN — skyski solace (@obiwankesnobi) May 24, 2016
Though the images seem all in good fun, the underlying message to Marvel is that fans are very ready for the LGBT community to be included in their films.
The relationship people really seem to be most pulling for is between Captain America and his best friend Bucky Barnes, a.k.a the Winter Soldier, played by actor Sebastian Stan. There's even been a couple name created for Steve and Bucky (yes, it's "Stucky").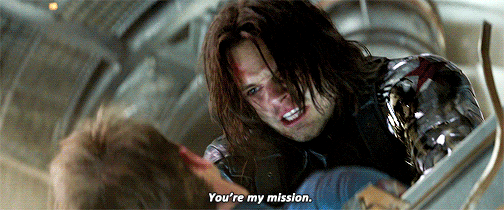 Chris Evans evaded questions about a homosexual relationship between Cap and Bucky in press interviews. When asked if something could develop between the two characters, Evans replied, "That wouldn't be so bad. It's just never been part of my approach to the character. My subtext didn't involve that dynamic."
But Evans also admitted he might have encouraged fans' minds to wander that direction: "Maybe I was just gazing at Sebastian too much."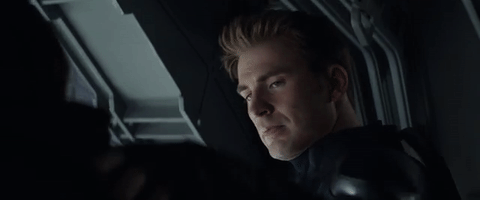 Vanity Fair even picked up on the chemistry between the two friends. After discussing the lackluster kiss between Steve Rogers and Sharon Carter in Captain America: Civil War, the magazine's review read, "Honestly, there was more juice in Bucky ogling Steve's bulging bicep as Cap struggled to ground a helicopter using only gumption and sinew."
Read more to see what Chris Evans had to say about being a gay icon: