W
ith so much machismo in one place, it was only a matter of time until a fight broke out.
Dwayne Johnson
(a.k.a. "The Rock") and
Vin Diesel
are the latest victims of egomania–the two butted heads on the set of 
Fast 8
.
It all started when Johnson posted a photo on Instagram from his last week of shooting Fast 8. His comment starts out looking on the bright side, but quickly dissolves into a mini-rant.
Nobody knew who the passive aggressive message was directed at until TMZ reported that Johnson's beef was with Vin Diesel. The two are both producers as well as actors on the project, and evidently their creative differences were causing more than a little tension.
Johnson and Diesel had to hold a private meeting to hash out their tensions on Tuesday, temporarily stopping production to hash out their differences. There hasn't been word on if they managed to work things out, but at least filming is almost over.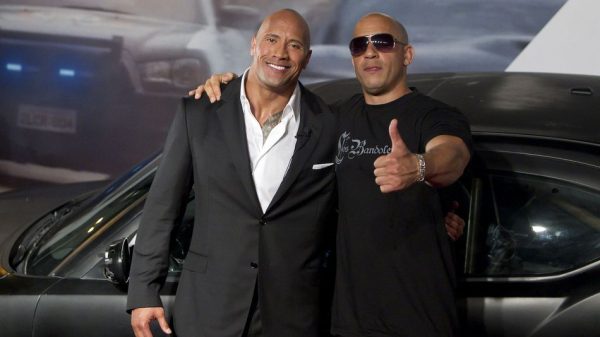 So who did the rest of the cast side with? TMZ reported that the male cast members were pretty upset with Johnson's comments and that they thought it was a cheap way to end the shoot. Production sources also stated they thought the Rock's outburst was all based on ego.
–MovieSpoon Staff