Superman is flying his way to Netflix! Missing out on the best hero ever, Superman? Watch the best Superman movies on Netflix today.
O
ne of the most well-known superheroes of all time has blasted into the world of Netflix.
Superman
, known for his heroics and flowing red cape amongst other things, has appeared in countless movies. The best Superman movies of all have made their way onto Netflix, so you can watch them any time.
Of course, we're talking about the movies Christopher Reeve starred in. Reeve was the perfect Superman, embodying the grace and courage of the DC Comics hero. Christopher Reeve starred in four Superman movies, and all of them are on Netflix.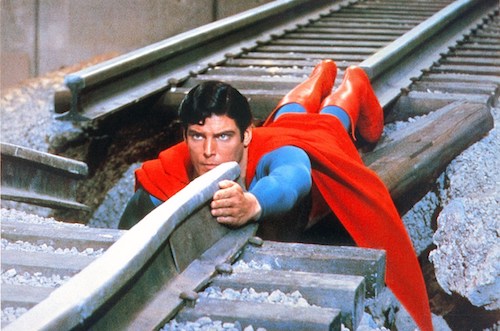 Reeve's first stint as Superman took place in 1978 (Superman). Then he played Clark Kent's alter ego again in 1980 (Superman II), 1983 (Superman III) and 1987 (Superman IV: The Quest for Peace).
After Reeve's death in 2004, the role of Superman fell to another actor, Brandon Routh. Routh starred as the title character in Superman Returns, and many people consider that to be the real followup to Superman II. There's even footage of Marlon Brando cut into it to make it seem like more of a continuation.
Naturally, the first Superman is the best, so you'll want to start with that one on Netflix.
Take a look at the trailer:
Diehard fans of Superman have a lot of fan material to check out after watching the movies on Netflix. Since the character originated as a DC Comics character, he's showed up all over the place. Unfortunately, the newest iteration of Superman, Henry Cavill, hasn't landed on streaming sites yet. Cavill plays the caped hero in Man of Steel and Batman v Superman: Dawn of Justice.
However, nothing can compare to the Christopher Reeve movies. Check them out on Netflix today.
–MovieSpoon Staff