Y
ouTube sensation
Flula Borg
is bringing his crazy antics into the wild. Available in theaters and on demand beginning July 1, 
Buddymoon
is a journey through nature, heartbreak and the joys of friendship.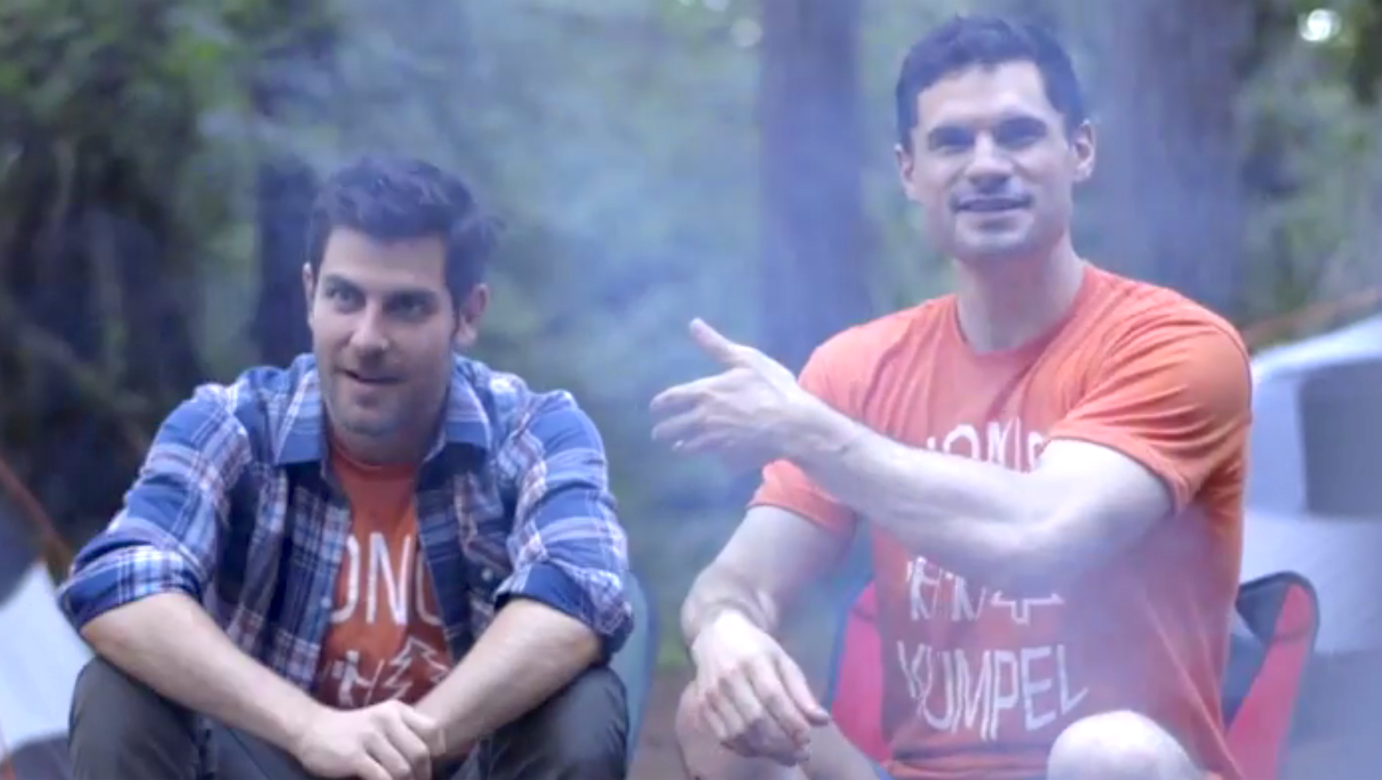 The story follows David (David Giuntoli), whose fiancée ditched him just a few days before they were scheduled to walk down the aisle. Determined to cheer up his friend, Flula (Flula Borg) insists they go on the honeymoon David planned together. David agrees, and the two set off on a week-long backpacking trip through the Oregon mountains.
On their journey, the two encounter a conspiracy theorist, other backpackers and the dangers of the wilderness as they explore the bonds of their friendship.
Buddymoon is directed by Alex Simmons, who is primarily known for his documentary work on projects like Inside Secret America and Borderland. Though this movie is his first feature, it made quite an impression at Slamdance earlier this year, where it won the audience award for Best Narrative Feature.
Check out the trailer here:
Though that wolf looks pretty scary, those two pals seem ready to take on the world.
Read more to check out Flula Borg's soundtrack song, "Party Pooper":