W
hile weekend revenue numbers remain incomplete, this being a holiday weekend and all, the box office numbers are in for the annual revenue sweepstakes, which are all about
Disney Studios
this year.
Disney captured the top three positions for the year with Finding Dory the top draw, earning $486.2 million in 2016, while Rogue One: A Star Wars Story earned $439.7 million with only 16 days of release in the year. No. 3 turned out to be Captain America: Civil War, which earned $1.154 billion worldwide, capturing the No. 1 spot for around the globe. Finding Dory was No. 1 domestically, but No. 2 internationally with a total take of $1.027 billion.
The Top 10 on screens worldwide included Zootopia at No. 3 ($1.023 billion), The Jungle Book at No. 4 ($966.5 million) and The Secret Life of Pets at No. 5 ($875.4 million). This is followed by Batman v Superman: Dawn of Justice ($873.3 million), Rogue One: A Star Wars Story ($789.7 million), Deadpool ($783.1 million), Fantastic Beasts and Where to Find Them ($776.8 million) and Suicide Squad ($745.6 million).
This pretty much charts out the future of movies in your local cinema for the foreseeable future. Thanks to the miracle of computer graphics, all things sensational and fantasy related will rule the roost, while all things pixelated (for lack of the right verb) will also reign supreme, given the all but universal appeal of animation.
The Top 10 Worldwide for 2016 includes four super-hero (or super-villain) oriented films, three feature animations, and three others (The Jungle Book, Rogue One: A Star Wars Story and Fantastic Beasts and Where to Find Them) that banked heavily or entirely on computer graphics.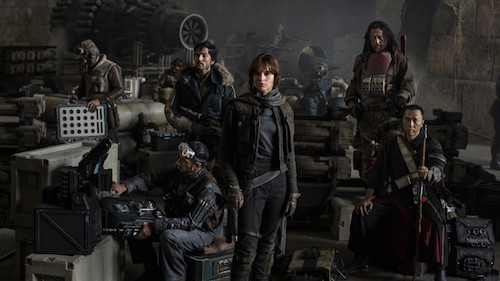 This holds true for the top … oh, 399 or so films. The first film in the worldwide money making list for the year that is neither superhero (or villain), largely computer-generated nor a cartoon is No. 16, Jason Bourne, which earned $415.2 million, just better than Ice Age: Collision Course, Moana, Independence Day: Resurgence, Monster Hunt, The Legend of Tarzan, The Angry Birds Movie and Star Trek Beyond – another string of high-powered animated features or computer-oriented blockbusters. After that, Now You See Me 2 at No. 24, which is more or less a drama, followed by five more action films until you get to Sully, at 31.
Does that mean we are witnessing the death of drama, romance or dramatic comedy? Where is Neil Simon or Mel Brooks where you need them? Where is John Houston or Thorton Wilder, for that matter?
In my defense, I'm not looking for a return to "Our Town" or Hollywood westerns, but a little dialogue, maybe even a pregnant pause once in a while – real scenery, maybe a movie that doesn't end with an explosion. Hey, does anyone else remember that stuff?
Just so you know, I saw Zootopia (once, on Netflix, and I hated it), but I also saw Rogue One: A Star Wars Story three times. I like light sabers and snapping a spaceship into hyper-drive as much as the next guy. Still, once in a while it might be fun to start at the bottom of the box office pile of the year's movies, instead of the top.
Read more to see the bottom of the list: