G
ame of Thrones
fans are paying tribute today to one of the show's most beloved actors,
Peter Vaughan
, who passed away earlier today at the age of 93.
Vaughan had a prolific career that began in the 1950's, but his role as Maester Aemon of the Night's Watch on Game of Thrones is what introduced him to younger audiences. In the HBO fantasy series, Maester Aemon serves as a beloved mentor to Jon Snow and his friend, Samwell Tarley. He later reveals that he was a member of the Targaryen family before "taking the black."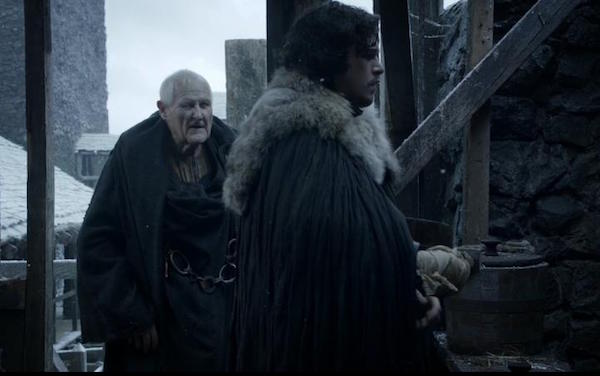 Thanks to this role, Peter Vaughan's fans are remembering him with some language taken straight from Game of Thrones when a brother of the Night's Watch passes: "And now his watch is ended."
Sally Long-Innes, Vaughan's agent, verified the tragic news of Vaughan's death. "This is to confirm that very sadly Peter Vaughan passed away at approximately 10:30 this morning," she said. "He died peacefully with his family around him."
Despite the sadness of his passing, many sources are also looking to the length and expansiveness of his acting career for comfort. Vaughan himself had mentioned how fortunate he was with his work In an interview with BBC Surrey last year. "I've been so lucky with parts," he said. "They talk about actors resting. The only time I have ever rested in my 77 years as an actor has been when I've wanted to. Lucky, lucky, lucky."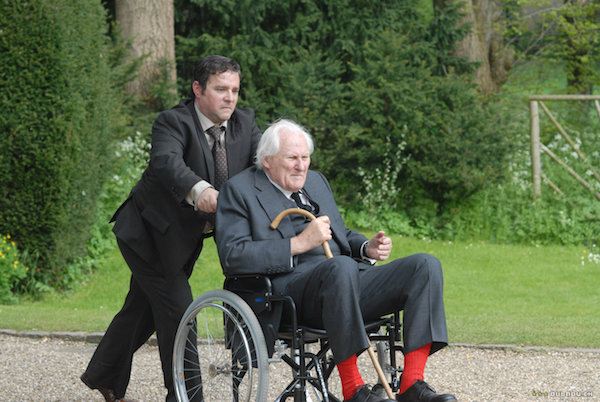 In addition to Game of Thrones, Peter Vaughan is also known for his roles as a proficient character actor. Here are some of the highlights:
Uncle Alfie in Death at a Funeral
Tom Hedden in Straw Dogs
Phipps in An Ideal Husband
Bill Sellers in The Life and Death of Peter Sellers
Daddy Zoo in Kiss Kiss (Bang Bang)
Mr. Helpmann in Brazil
Harry Grout in Porridge
Best wishes to all Peter Vaughan's friends and family. We're lucky to have so many great works to remember him by.
–MovieSpoon Staff