W
e've heard celebrities read mean tweets about themselves out loud, but now
Audible
has created a new twist. Their "Voices of Interest" series teams up celebrities with interesting voices to read tweets that other celebrities themselves wrote. 
Game of Thrones
actor
Jonathan Pryce
(you may know him as the High Sparrow) helped kick off the fun.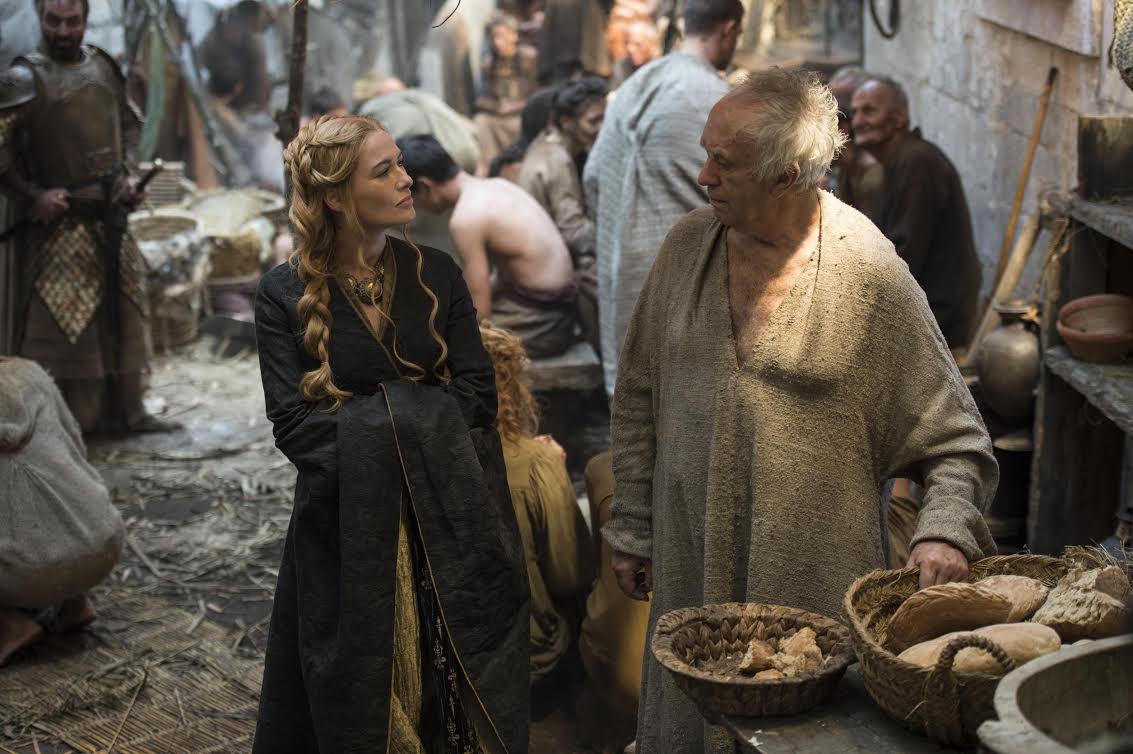 Jonathan Pryce, who, in addition to Game of Thrones, is known for his work on Pirates of the Caribbean, Wolf Hall and Tomorrow Never Dies, has exactly the kind of dramatic voice that somehow matches perfectly with frivolous tweets. In the video, he reads tweets from the likes of Kanye West, Michael Owen, Simon Cowell, Geri Halliwell and Hugh Laurie.
One of our favorites is when he reads, "What do I have to do to get a Persian rug with cherub imagery?" Naturally, this came from Kanye West's brilliant mind.
Another close runner up is from Simon Cowell: "Is it crazy that I craved spaghetti hoops when I am on holiday in Sardinia?"
Loving this time away. Is it crazy that I craved spaghetti hoops when I am on holiday in Sardinia?

— Simon Cowell (@SimonCowell) August 17, 2015
The one from a former Spice Girl really takes the cake, however. Even Jonathan Pryce can't make it through Geri Halliwell's comment about "bottom burps" without laughing.
Here's the full video:
It would pretty awesome if we could just get Jonathan Pryce to narrate all the mundane things in our lives. Brushing teeth would become so much more dramatic! How about that morning drive to work? Somehow traffic would be so much more bearable with his narration.
In fact, we'd love to make him yell at all those crazy drivers on the freeway in the morning with some crazy Shakespearean insults.
–MovieSpoon Staff