G
uardians of the Galaxy Vol. 2
 blasted onto the top of the revenue charts in its first weekend in U.S. theaters, capitalizing on the teasing week it spent enjoying a solid opening in foreign theaters. In its U.S. debut, the Marvel-based sci-fi thriller, played for laughs every step of the way, earned $145 million, adding to its international take of $282.6, giving the film a two-weekend run totaling $427.6 million.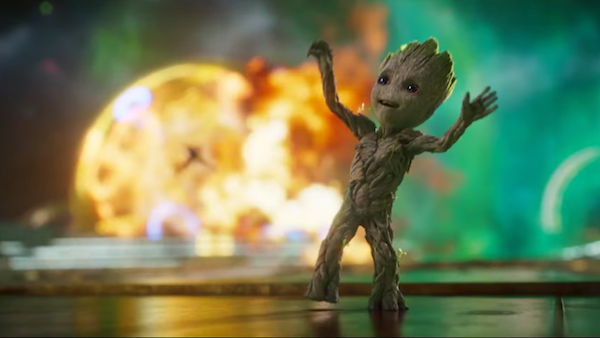 That U.S. total is close to the $165.2 million that Kung Fu Panda 2 made it its entire run in U.S. theaters and that film made it to No. 100 on the all time top grossing movies list. It also landed the film at No. 17 on the Biggest Opening Weekend at the Domestic Box Office list, where it sits just behind Furious 7 and just ahead of No. 18, The Twilight Saga: New Moon.
It gives Disney yet another solid run at what is likely to be the year's biggest grossing studio, as the film staring Chris Pratt, Zoe Saldana, Dave Bautista with the voice of Bradley Cooper as Rocket Raccoon, is two months behind the Disney release of Beauty and the Beast, which is still in the top five worldwide money makers with a total take, so far, of $1.185 billion.
As you may recall, Beauty and the Beast had a massive opening weekend, placing it at No. 6 on the Biggest Opening Weekend list for the Domestic Box Office with a take of $174.7 million in its first three-day run.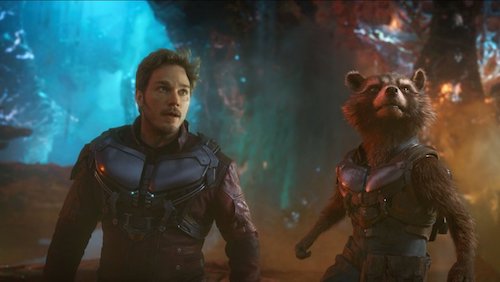 Guardians of the Galaxy Vol. 2 smoked the competition so completely that it made an average of $33,368 per theater showing in 4,347 venues, while the averages of the next nine entries on the top 10 list made a combined $22,477 per theater – except the top nine were showing in a combined 20,152 theaters.
OK, let's make that actually mean something: Guardians of the Galaxy Vol. 2: $145 million in domestic theaters. The next nine movies on the top 10 list earned a total of $37.6 million, using rounded off figures.
The also-rans included The Fate of the Furious ($8.5 million), The Boss Baby ($6.1 million), How to Be a Latin Lover ($5.2 million), Beauty and the Beast ($4.9 million), The Circle ($4 million), Baahubali: The Conclusion ($3.2 million), Gifted ($2 million) and Smurfs: The Lost Village ($1.8 million).
Read more: