M
arvel
has been dropping some cool new 
Guardians of the Galaxy Vol. 2
footage lately, and everyone is obviously excited to get a glimpse at what Star-Lord, Gamora, Drax and the gang have been up to since the first installment came out in 2014. Even if it means scraping over the same four seconds of teaser trailer footage to find clues, the die-hard fans will do it.
Thanks to this enthusiasm, the Guardians of the Galaxy Vol. 2 teaser trailer just became Disney's second most-viewed teaser in a single day with 81 million views in just 24 hours. This is the biggest teaser release ever for a Marvel movie and falls just behind Beauty and the Beast for Disney as a whole.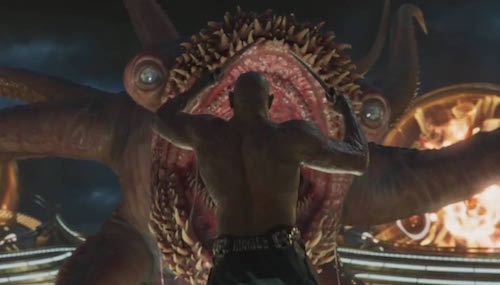 Even Guardians of the Galaxy Vol. 2 director James Gunn was caught off guard by the success. He popped on Facebook to give a shout-out to all the fans who helped it do so well.
"No kidding — I'm, like, floored," Gunn wrote. "Thank all of you so very much for watching it (more than once), and sharing it, and welcoming Baby Groot and Mantis with open arms."
How could anyone not welcome Baby Groot with open arms? He's freakin' adorable!
Watch the teaser here and contribute to the massive view count:
Captain America: Civil War's full-length trailer still holds the record for Marvel's best-performing non-teaser trailer, with 94.7 million views in 24 hours. There's a good chance Guardians of the Galaxy Vol. 2 could surpass that, however, but the full-length trailer has yet to be released.
Related: James Gunn Reveals the Funniest Character in 'Guardians of the Galaxy Vol. 2'
The newest Marvel space story will be released on May 5, 2017. Our favorite characters like Star-Lord (Chris Pratt), Gamora (Zoe Saldana), Drax (Dave Bautista), Rocket Raccoon (Bradley Cooper) and (baby!) Groot (Vin Diesel) will return, so you better watch the teaser a bunch more times so you can prep to handle the emotions that come with witnessing baby Groot in action.
–MovieSpoon Staff