D
isney
is all about the live-action remakes of their classics right now, and the latest one to surface is a reboot of the 1992 animated film
Aladdin
. The biggest news on the project at the moment is that
Guy Ritchie
has signed on to direct the movie.
Guy Ritchie is known for his highly stylized directorial style, which is apparent in films like Robert Downey, Jr.'s Sherlock Holmes. Dan Lin, who also worked on Sherlock Holmes, will be producing Aladdin. Disney has stated that this will be an "ambitious and non-traditional take on Aladdin," according to the Hollywood Reporter.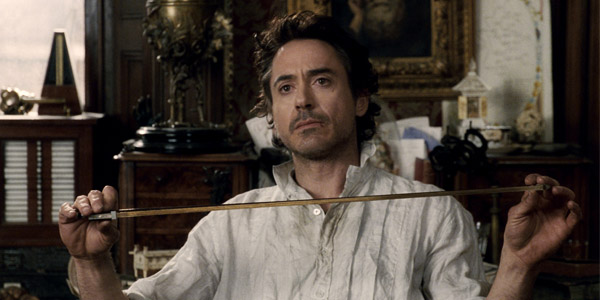 John August has written the script for the new version and plans on keeping many of the musical numbers involved. That includes songs like "A Whole New World" and "You Ain't Never Had A Friend Like Me," which was originally sung by Robin Williams. The great musical works in the animated version of Aladdin earned it two Oscar wins, one for best score and one for best song ("A Whole New World").
Disney's other live-action remakes have been doing quite well at the box office, so it's no wonder they want to keep up the trend. For example, Cinderella earned $544 million, Maleficent, which focused on the villain from Sleeping Beauty, earned $759 million and The Jungle Book pulled in $966 million.
They've got several other live-action remakes on the agenda already as well. Beauty and the Beast, starring Emma Watson of Harry Potter fame, is due out on March 17, 2017. They've also got movies planned for Pinocchio, Mulan, Cruella de Vil (101 Dalmations) ready to go.
Related: Puppies, Beware! Emma Stone Set to Play Cruella De Vil in Live-Action Origin Story
Though it's a little sickening to have to keep getting remakes of stories we already know, it is still fun to see how our favorite animated characters will be portrayed on the big screen once again. Plus, we can't really blame Disney for going for more and more money–they are a business after all.
–MovieSpoon Staff