H
old everything–Gwyneth Paltrow has found the ultimate way to up your sex game. On the actress' lifestyle website 
Goop
, she crafted a list of 'Not So Basic Sex Toys.' And it included–wait for it–a gold plated dildo valued at about $15,000.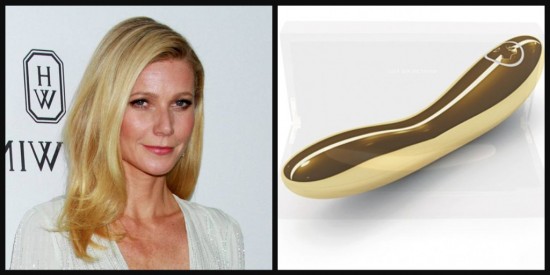 "Sex Toys have long since graduated from the floppy rubber things you hide in your bedside table to beautiful works of interactive art," the Goop article stated.
For the price, that thing deserves it's own crystal display cabinet.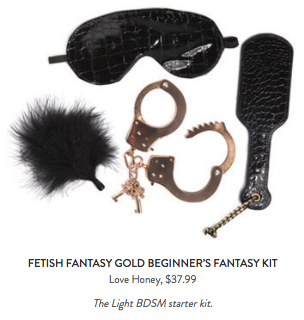 If gold is too ostentatious for your tastes, the dildo also comes in silver for slightly over half the price tag.
The sex toy is made by LELO, a Swedish intimacy company. For those worried about having an embarrassing package arrive at their door, the brand also promises discreet shipping.
If $15,000 is out of your price range (but seriously, how many people can afford a sex toy that costs the price of a car??), Paltrow also offered up some other suggestions, including a "light BDSM starter kit" for $37.99.
Read more to see some of Gwyneth Paltrow's other sexy recommendations: