R
ogue One
has just hit theaters, but the 
Star Wars 
franchise is already looking ahead. One of our favorite characters,
Han Solo
, may be absent from Rogue One, but luckily he's got a solo movie coming up very soon. In fact, it's going to start filming in just two months.
The film, which is yet untitled, has been getting loads of hype over the past couple years. Not only does it feature a young version of one of the most beloved characters in the Star Wars franchise, it's also already got an incredible cast set to work on it.
Naturally, the casting of the young Han Solo was the trickiest part–Harrison Ford has some big shoes to fill. The big news was eventually revealed, however, and actor Alden Ehrenreich has landed the part. Ehrenreich is most known for his role as the cowboy in the Coen Brothers' film Hail, Caesar!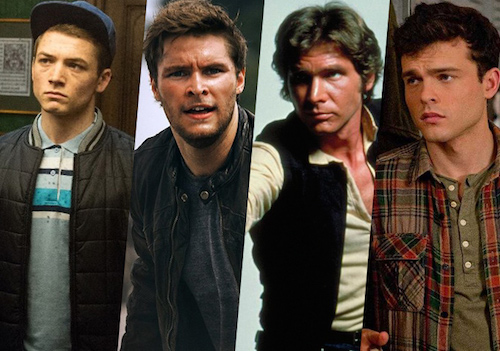 In addition to Ehrenreich, Donald Glover will be playing Han Solo's buddy Lando Calrissian and Emilia Clarke (best known for her work as Daenerys Targaryen on Game of Thrones) will also be joining in an unknown role.
The Han Solo spinoff is set to start shooting in February, but unfortunately it won't hit theaters until May 25, 2018. In the meantime, we have a precious few plot details: the story will focus on how Han Solo became the sassy smuggler he is. There's also rumors that it will show the start of Han and Chewbacca's friendship.
Related: Movie Review: 'Rogue One' Indulges the Darker Side of Star Wars
There's also one other Star Wars film on the books. Episode VIII, the follow-up to last year's Star Wars: The Force Awakens, will once again star Daisy Ridley and Adam Driver, and Tom Hardy is rumored to be playing a stormtrooper. It's already in post-production and is scheduled to be released on December 15, 2017, with a teaser trailer coming this spring.
–MovieSpoon Staff