I
t took three films to push
Rogue One: A Star Wars Story
from its perch at the top of the revenue charges. This is kind of like having a third party candidate split the vote, turning the tide against one of the better options. In this case,
Hidden Figures
was able to claw to the top of the leader board with a weekend total of $20.5 million, keeping it ahead of Golden Globes favorite
La La Land
, which took in $14.5 million. Universal's animated feature
Sing
rounded out the top three with $13.8 million in revenues, pushing
Rogue One: A Star Wars Story
to No. 4 with $13.7 million added to its coffers.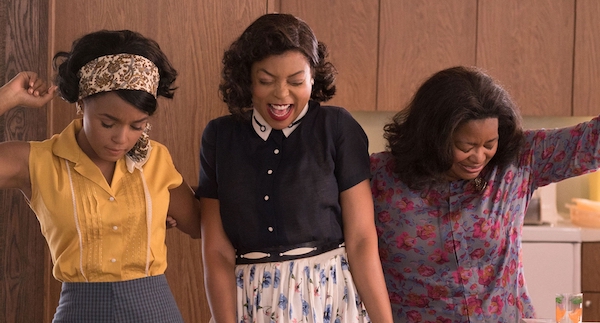 That's a far cry from the Star Wars epic's first weekend, when it roped in $155.1 million in domestic theaters and $290.5 million elsewhere. To date, the Disney blast-off has earned $979.9 million, a quick romp in the direction of $1 billion over the course of five weeks.
Remarkably, however, when researching "fastest films to $1 billion," you find out that the sprint to $1 billion is measured in days, not weeks. This is the equivalent to revenue hyper-drive. Just watch the stars blur and disappear.
The fastest to $1 billion to date is another Star Wars blockbuster, The Force Awakens, which made it to $1 billion in just 12 days. That's faster than a trip to Alderaan and back. Jurassic World, at No. 2, made it to $1 billion in 13 days, followed by Furious 7 in 17 days and Avatar in 19 days. Harry Potter and the Deathly Hallows: Part II made it to $1 billion in 19 days.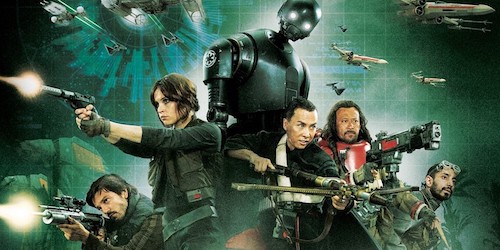 In contrast, Rogue One: A Star Wars Story has been out 31 days is on track to reach $1 billion in about 10 days or so, which would likely put it somewhere among the top 15 fastest to $1 billion – somewhere between Minions (at No. 14 – 49 days) and Transformers: Age of Extinction (at No. 11 – 40 days).
For the rest of this week's Top 10, The Bye Bye Man comes in at No. 5, earning $13.3 million, followed by Patriots Day ($12 million), Monster Trucks ($10.5 million), Sleepless ($8.4 million), Underworld: Blood Wars ($5.8 million) and Passengers ($5.6 million).
Read more to see what the critics said: