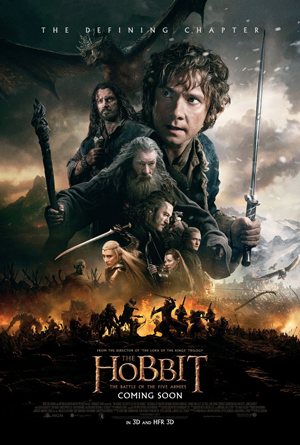 The stars of The Hobbit hit the red carpet at London's Leicester Square today for the premier of the highly anticipated third installment of the J.R.R. Tolkien trilogy.
The Hobbit: The Battle of the Five Armies is set for release on December 12th in the US and on December 17th in the UK.
The third film was directed by Peter Jackson and written by Peter Jackson, Fran Walsh, Philippa Boyens, and Guillermo del Toro.
The film stars Ian McKellen, Martin Freeman, Richard Armitage, Evangeline Lilly, Lee Pace, Luke Evans, Benedict Cumberbatch and Orlando Bloom.
Trailer for The Hobbit: The Battle of the Five Armies