T
he trajectory of the
Fantastic Beasts and Where to Find Them
movie has been a little wonky–is it a standalone movie? Is it a trilogy, as some sources have been suggesting? Thankfully,
J.K. Rowling
herself has cleared things up, and we couldn't be more excited.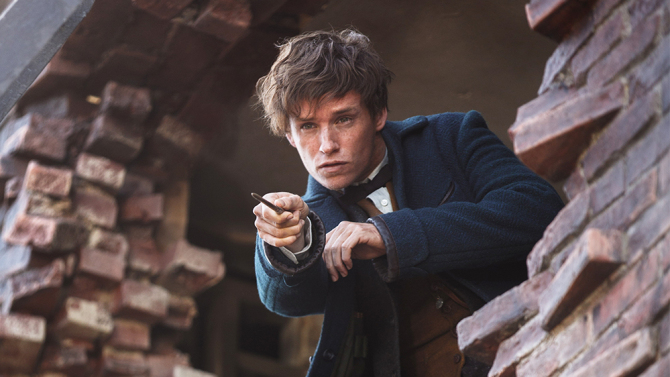 Though the source material for the Fantastic Beasts and Where to Find Them movie is just one small book, written by J.K. Rowling to mimic a textbook Harry Potter and his classmates would use for school, the movies are going to unfold over a long period of time. In fact, there are going to be five in total.
Rowling revealed the good news at a promotional event earlier this week. "We always knew it was going to be more than one movie, and we said a trilogy as a placeholder," the author said. "But I've done the plotting properly, and I'm pretty sure it's going to be five movies."
We're only about a month away from the launch of the first Fantastic Beasts and Where to Find Them movie, so unless this initial one functions well as a standalone and part of the series, we hope J.K. Rowling planned all this out long before now. Knowing her, however, she always had the stories brewing in the back of her head.
Actor Eddie Redmayne, who will be playing Newt Scamander, the star of Fantastic Beasts and Where to Find Them, doesn't seem too worried. "[Rowling] has the most extraordinary imagination of our generation, and she has created something entirely different," he said. "That world is spilling out of her head in a unique way."
Related: Who is Harry Potter & Why is 'Fantastic Beasts' Going to be AWESOME?
Fantastic Beasts and Where to Find Them is going to hit theaters on November 18, 2016. In addition to Eddie Redmayne, Ezra Miller, Zoe Kravitz, Colin Farrell, Ron Perlman and Katherine Waterston will star.
–MovieSpoon Staff