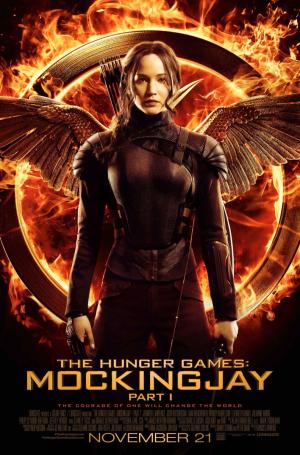 Here's a really great HeyUGuys interview with The Hunger Games: Mockingjay stars Jennifer Lawrence, Josh Hutherson and Liam Helmsworth.
Lawrence talks about how much she hates singing and what it was like working with the late great  Philip Seymour Hoffman.
For all you readers out there, Mockingjay the third novel in The Hunger Games trilogy: The Hunger Games, Catching Fire and Mockingjay. However, just like Harry Potter and The Hobbit, Catching Fire will be split into two movies.
Mockingjay Part 1 was released on November 21st, 2014 and Mockingjay Part 2 will be released on November 20th, 2015.
The first installment of Mockingjay, absolutely killed it at the box office and opened with the biggest weekend of the year at $123 million, so there's a lot of steam left in The Hunger Games franchise.
If you haven't already, go see this movie!
Trailer for Mockingjay Part I