T
here's no denying that
Marvel
films have a highly specific style rife with action, humor and heart. So how much pressure is put on directors to keep their films in that mold?
Thor: Ragnarok
director
Taika Waititi
has agreed that Marvel does have a certain machine-like quality.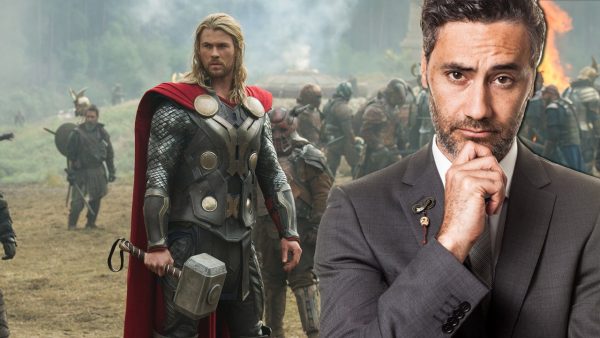 Directors Joss Whedon (The Avengers) and Shane Black (Iron Man 3) have both previously hinted at Marvel having a set system in place. Waititi in a recent interview seems to agree–but it's not as bad as it sounds.
"I'd say that's so, definitely. I think it is a machine meant to help filmmakers create spectacle, because I'm not about spectacle. Spectacle is the thing that is the backdrop to a good story, and cool characters, and funny scenes and good exchanges between people," Waititi explained.
"I sort of feel like it's…how do I put this? I've never really thought about it in terms of a sound bite," he added. "I see it more as a storytelling machine, who have a really spectacular typewriter."
Waititi illustrated what he meant by examining Captain America: Civil War, which he said had "Some interesting stakes and in a way it's a political thriller." He also added, "For me, it's not about giving filmmakers a chance to blow things up. It's about being able to tell really good stories with a really spectacular backdrop."
This is quite similar to what Shane Black said about working on Iron Man 3. Reportedly, Joss Whedon gave him the advice to "trust the machine" to help him out when things got overwhelming. Black said Whedon told him, "There's so many people here willing to help you. I know you're concentrating on the script, but just let go and let the machine take on part of the work."
So while Marvel may indeed have a system in place, it's one that helps directors focus on the details while the rest is taken care of.
–MovieSpoon Staff