W
e didn't think it was possible for
Marvel
to make a flop. In fact, we were in denial that our favorite comic brand could ever screw up. But it's looking like 
Iron Fist
may be their first big failure.
Iron Fist is Marvel's newest Netflix collaboration. Following the likes of Jessica Jones, Luke Cage and Daredevil, it seemed like it would be a sure hit. However, it hasn't even officially premiered yet, and critics are giving it a hefty rejection.
For example, io9 had this to say about the new show:
"Dull lead character"
"Shockingly bland fight scenes"
"Poorly-handled representation of Asian cultures"
"Flat out boring"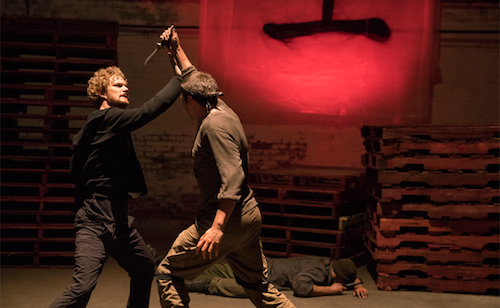 Yikes. On the other hand, Iron Fist star Finn Jones (Game of Thrones) jumped to the show's defense. He's optimistic that the fan response will wind up being better than the critics' thoughts.
Read more to see Finn Jones' response: