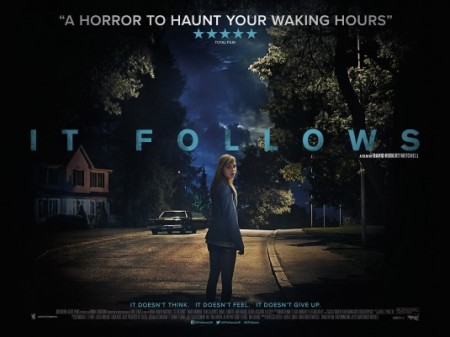 According to Specialty Box Office, David Robert Mitchell's indie horror flick "It Follows" rode rave reviews to find the best per-theater-average of any 2015 release so far ("American Sniper" and "A Most Violent Year" both topped it, but they are both technically 2014 films).
In four theaters, the RADiUS-TWC release — which premiered back in Cannes last May — managed a fantastic $163,000 gross, averaging $40,750 per theater.
The film Follows a group of teenagers pursued by a supernatural entity after having sex, the film was definitely boosted by critical acclaim almost unheard of for the horror genre.
"The best reviews of the year, smart horror fans, sex, and Friday the 13th combined to deliver an extraordinary opening," Tom Quinn, Co-President of RADiUS said. "We're looking forward to a robust theatrical expansion filled with dread and mayhem."
Check out the NY Times Anatomy of A Scene with David Robert Mitchell as he walks the viewer through the opening scene.
The sort of core idea of being followed by some sort of monster came from a recurring nightmare I had when I was like 9 or 10. – Director David Robert Mitchell
It Follows Trailer
It Follows has a 95% TAMATOMETER rating on
Rotten Tomatoes
.