W
e don't know about you, but we're pretty big Harry Potter fans. When 
Harry Potter and the Deathly Hallows – Part 2
came out in 2011, we mourned the end of the franchise. However, last year's 
Fantastic Beasts and Where to Find Them
brought the magical world back to life. Now, there's even more big news–
Jude Law
has joined the franchise.
Fans of Harry Potter know all about Professor Dumbledore's mysterious backstory, even if it wasn't shown much in the movies. Dumbledore was played by two different actors in the original franchise. Richard Harris played the powerful wizard headmaster for the two first films. After his death, Michael Gambon took over.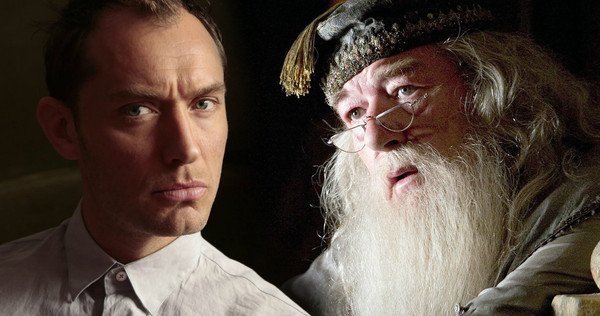 Though in the movies we mostly see Dumbledore as the head of Hogwarts School of Witchcraft and Wizardry, the books hint even more at his dark past. From the death of his sister to his entanglement with the dark wizard Grindelwald, he's not so squeaky clean.
After Fantastic Beasts came out last year, fans began piecing some things together. Could this new franchise be setting up to show young Dumbledore? It now looks like that's exactly the case. According to Variety, Jude Law is all set to play the less wizened version of the wizard.
Related: Johnny Depp Signs On for 'Fantastic Beasts' Sequel – Which Character Will He Be?
Read more: