J
ason Bourne
and
Bad Moms
jumped into the top five of the U.S. revenue charts for the weekend, with the
Matt Damon
-based thriller about the black ops CIA agent with amnesia earning $60 million in its first weekend out of the gate and
Bad Moms
earning $23.4 million, placing the film with the ensemble cast of female comedians in a distant No. 3.
Star Trek Beyond, which earned $59.6 million in its first weekend, dropped to second place with a take of $24 million, likely a big disappointment for executives at Paramount.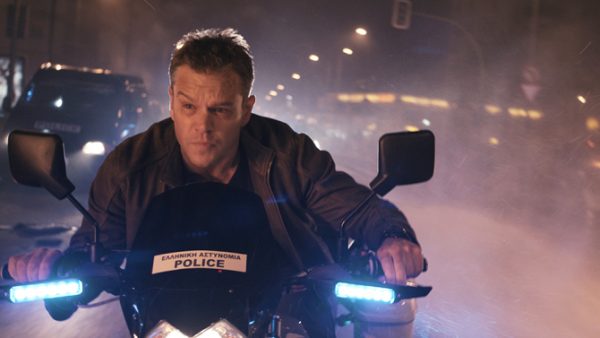 Jason Bourne, despite a tepid score of 56 percent at Rotten Tomatoes, which averages critical reviews, is well on its way to earning money, as it earned an additional $50.1 million overseas against a budget of $120.
Unfortunately, the series seems to have taken a dramatic turn towards yet another run-of-the-mill spy thriller with critics responding in kind. The first film in the series, The Bourne Identity, earned an RT score of 83 percent, followed by The Bourne Supremacy (81 percent), The Bourne Ultimatum (93 percent) and The Bourne Legacy, by which time critics gave it a RT score of 55 percent.
The films are noted for their on-site action sequences, which is to say, their lack of computerized graphics effects when it comes action scenes, most especially the car chases. But it turns out, the plots have become curiously familiar with CIA administrators playing bad guys who run black ops programs, which they keep secret from the public. Their highly-trained assassins, meanwhile, have a propensity for going over the edge, which gives way to the CIA policy of treating them like targets as much as assets.
All this familiarity is getting a little ho-hum. In this case, Tommy Lee Jones plays the head of the CIA, whose main purpose seems to be snuffing out Jason Bourne, who is denouncing his CIA affiliation and has become dangerously independent.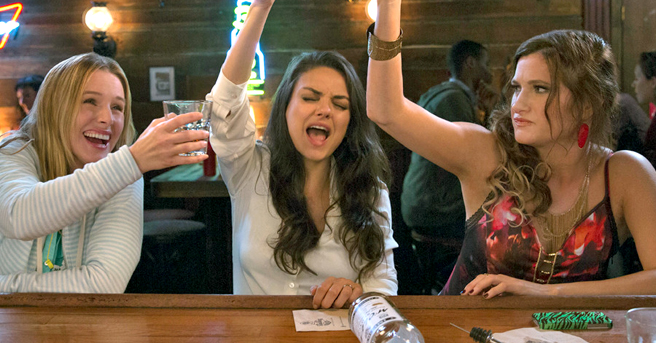 Rounding out the top 10 for the week, The Secret Life of Pets remained in second place (after Bourne) in worldwide theaters, but slipped to fourth place in domestic venues, earning $18.2 million. Lights Out earned $10.8 million to keep a slot in the top five. Following Lights Out was Ice Age: Collision Course ($10.5 million), Ghostbusters ($9.8 million), Nerve ($9 million), Finding Dory ($4.2 million) and The Legend of Tarzan ($2.4 million).
For its part, Rotten Tomatoes recommends Finding Dory (94 percent approval), Star Trek Beyond (83 percent), Lights Out (76 percent), The Secret Life of Pets (74 percent) and Ghostbusters (73 percent). Given a modest approval rating is Bad Moms with a 63 percent approval rating. Not recommended is Jason Bourne (56 percent), Nerve (55 percent) The Legend of Tarzan (36 percent) and Ice Age: Collision Course ($12 percent).