T
here are a million ways to judge what's going on in this situation, but we'll try to give
Jennifer Lawrence
and
Darren Aronofsky
(known for directing projects like
Black Swan
) the benefit of the doubt. Because they're dating. Which is
weird
totally not weird at all.
Rumors first started over the summer when they were seen out at lunch together in New York City in August. At first, people thought it might be strictly business since the two were currently working on his still untitled film. It had to be business, right? She's 26 and he's 47; that's totally incompatible. Right?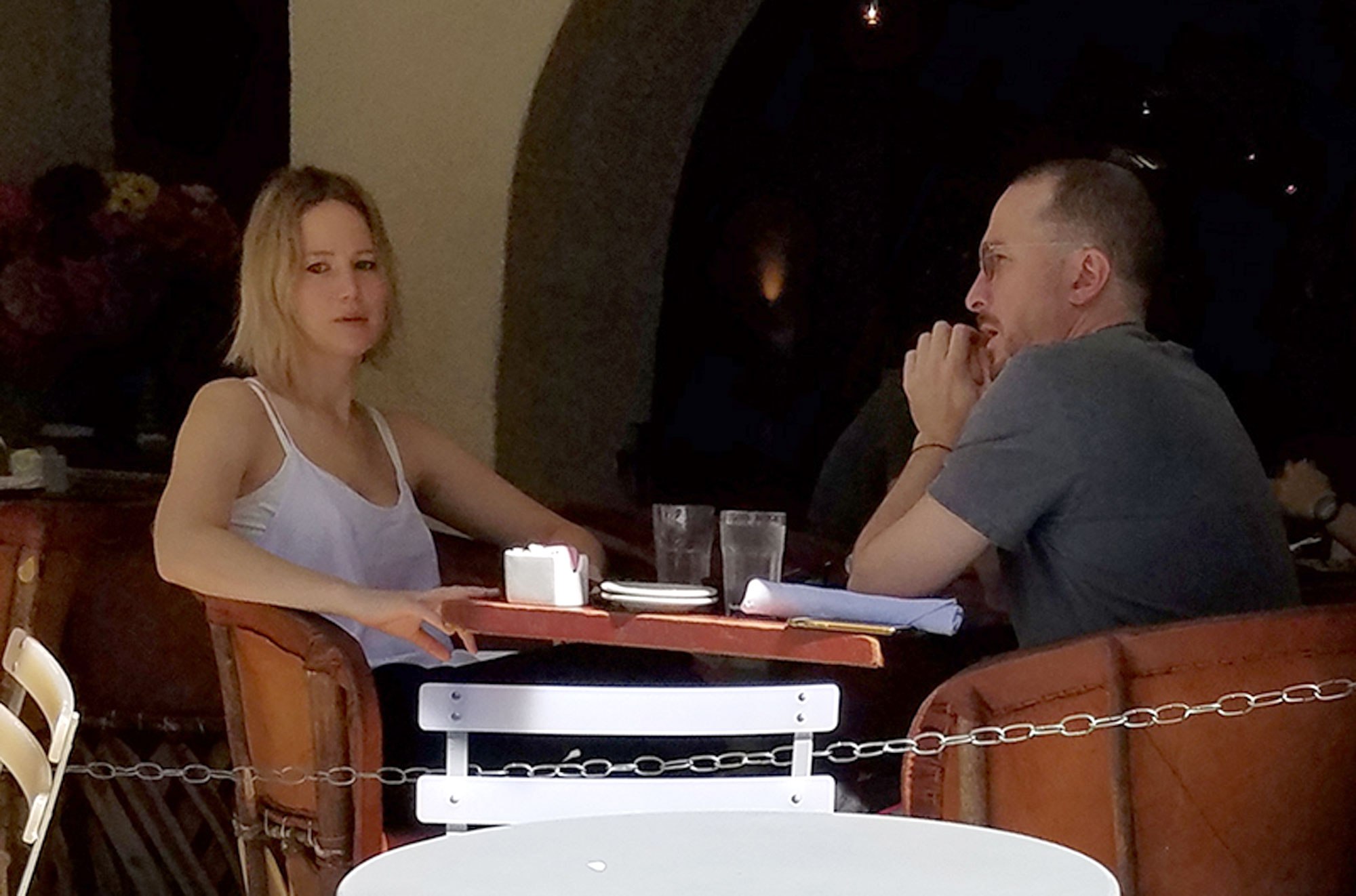 However, the truth has come out. Jennifer Lawrence and Darren Aronofsky are dating.
A source said, "Jennifer and Darren have tried to keep things low-key and under wraps, but they are really into each other. Recently Jennifer was working on a grueling project and she relied on Darren for support and they were in constant contact. It seemed to show they were the real deal."
A friend of Jennifer Lawrence also confirmed the news to People magazine, saying, "They've been hanging out and are casually dating."
Read more to check out their past relationships: