A
ttacks are flying between
Johnny Depp
and
Amber Heard
, who filed for divorce from the actor just last week. Though the situation is rapidly turning into a heated debate about what really took place between the two of them, Depp's former family members are coming to his defense.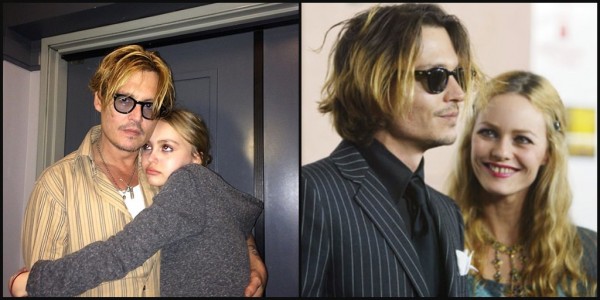 Johnny Depp's daughter Lily Rose, who just turned 17 years old, has recently spoken out about Heard's statements that Depp was physically abusive.
She posted the Los Angeles Police Department's comments on her Instagram, letting the statement speak for itself and offering no commentary of her own.
Because there were no visible injuries and Heard failed to file a complaint, the police left. If there had been any evidence of abuse, the police would have stayed to investigate despite Heard not pressing charges.
Lily Rose also posted a photo of herself with her father along with a caption saying, "He's been nothing but a wonderful father to my little brother and I, and everyone who knows him would say the same."
Lily Rose and her brother are both the children of Depp and former wife Vanessa Paradis. In a statement, Paradis also vouched for her ex, saying Heard's claims of abuse are "outrageous," and that he is "a sensitive, loving and loved person."
"In all the years I have known Johnny, he has never been physically abusive with me and this looks nothing like the man I lived with for 14 wonderful years," the statement continued.
Though Depp is likely to be happy about the positive support from his family, this is shaping up to potentially be an ugly battle between Depp and Heard.
Read more to get the story so far: