#1. The Land Before Time (July 1)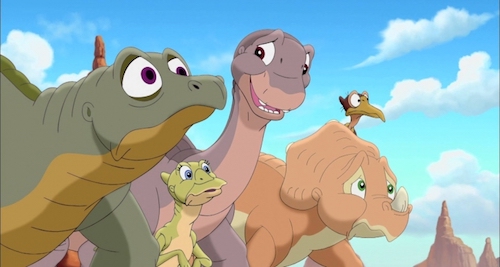 Don Bluth's animated dinosaur movie is just as dark and emotional as it is cute and adventurous. The child dinosaur Littlefoot proceeds on a somber journey for the Great Valley during a cataclysmic event that wipes out nearly all food. Along the way he meets other dinosaur children seeking food and family in the desolate landscape.
It's a somber journey filled with great danger as they are chased by a hungry T-rex that is rather vicious in his pursuit of lunch, but it's also as sweet as it is scary in how it handles loss and loneliness. Not exactly the most cheerful of children's entertainment, but certainly one that sticks with viewers young and old.