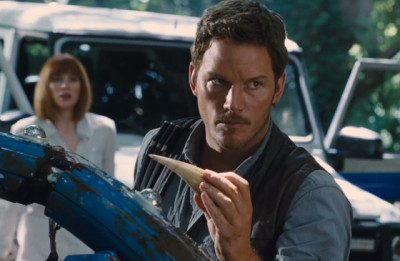 After ten years of development, multiple scripts, directors and actors, Jurassic World will finally be released in June of 2015.
The fourth installment, and near total re-bout of the Jurassic Park franchise, will star last summers biggest action star – Chris Pratt (Guardians of the Galaxy) and co-stars Judy Greer (Dawn of the Planet of the Apes).
Steven Spielberg returns as one of the films executive producers and Colin Trevorrow (Safety Not Guaranteed) directs and co-wrote the screenplay.
Here's the plot summary from IMDb:
Twenty-two years after the events of Jurassic Park (1993), Isla Nublar now features a fully functioning dinosaur theme park, Jurassic World, as originally envisioned by John Hammond. After 10 years of operation and visitor rates declining, in order to fulfill a corporate mandate, a new attraction is created to re-spark visitor's interest, which backfires horribly.
If rumors are true, this will be the best in the Jurassic Park since the first installment. Juding from the trailer and cast, this looks amazing.
Jurassic World Trailer