T
he early 2000s are already having a resurgence. People are longing for the good old days when Britney Spears made a splash and Brad Pitt and Jennifer Aniston were still America's sweethearts. That means it's the perfect time for
Jay and Silent Bob
to strike back.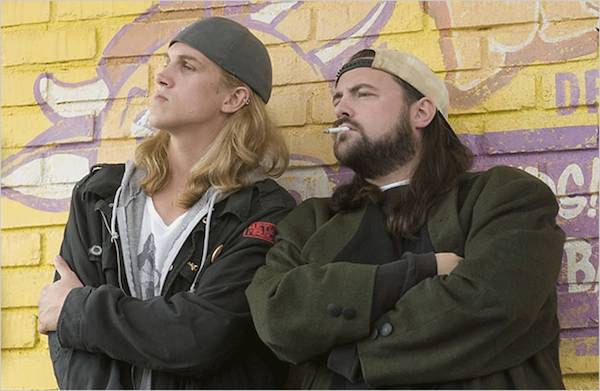 Kevin Smith's hit 2001 movie Jay and Silent Bob Strike Back is getting a reboot. The news comes straight from the mouth (or rather, social media) of Smith himself. He posted a photo on Instagram showing the script he's working on along with a lengthy message.
The gist is that though Clerks III can't happen due to rights issues, Jay and Silent Bob are still ready and raring to go.
Here's the big post:
For those who don't want to parse through all that to figure out what the sequel will focus on, here's what you need to know. Jay and Silent Bob will be heading to Hollywood to stop a reboot of a movie they hated. Sounds fun, especially since the Jay and Silent Bob reboot movie itself is, well, a reboot.
Related: Look Out, Aliens! Benicio del Toro to Star in 'Predator' Reboot
Smith is hoping to start filming this summer, so the movie could be out sometime next year.
–MovieSpoon Staff