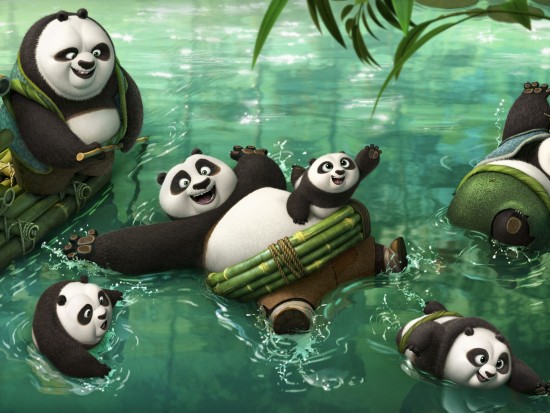 For the second week in a row a big, black and white bear was on the top of the leader board in the domestic movie market. Kung Fu Panda 3 took in $21 million over the weekend, which puts the domestic total for the plump panda (voiced by Jack Black) at $69 million over a two-week stretch. Internationally, the feature has raked in $129 million, which gives it a very plum $198 million total so far.
The New York Times reported that the animated feature, which has received an 87 percent metric from Website Rotten Tomatoes, cost $140 million to make, which means that the film has already made about $50 million ahead. That's before all the merchandising and the DVD sales roll around.
Plot, script and animation aside (it's a cleverly original plot, by the way), Kung Fu Panda 3 is helped by one of those cast ensembles that is literally too good to be true. Could you ever get this many top-tier actors into the same room? With voice roles, the actors can, literally, phone in their contributions. It allows for some brilliant casting that you might never, otherwise, see in a motion picture.
Jack Black gives voice to Po, the panda. But the film also features Dustin Hoffman as kung fu teacher Shifu, Ian McShane as the evil snow leopard Tai Lung and Angelina Joilie as the Master Tigress. Lucy Liu voices the Master Viper and the script still has room for Jackie Chan (Master Monkey), Seth Rogen (Master Mantis), and David Cross (Master Crane).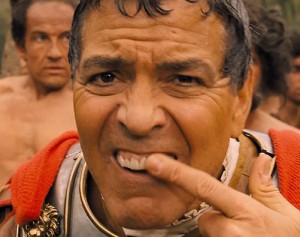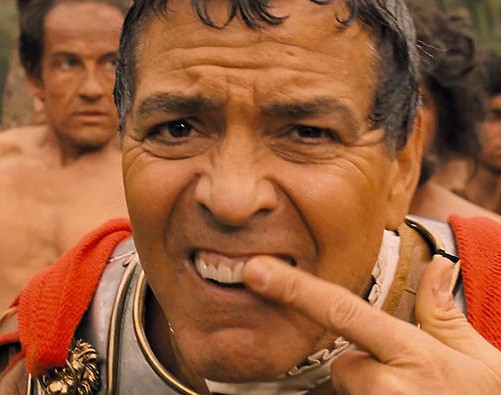 Also on the board this week, was the Coen Brothers' epic Hail, Caesar!, which earned a tepid $11.4 million, Star Wars: The Force Awakens ($6.97 million), The Revenant ($6.93 million), The Choice ($6 million), Pride and Prejudice and Zombies ($5.3 million), the Finest Hours ($4.8 million), Ride Along 2 ($4.5 million), the Boy ($4.08 million) and Dirty Grandpa ($4.04 million).
Easily the biggest disappointment for the week was Hail, Caesar!, which also has an all-star cast (Josh Brolin, Frances McDormand, Scarlett Johansson, George Clooney, Ralph Fiennes, Jonah Hill, Tilda Swinton), and reportedly cost only $22 million to make "after rebates and incentives," says The Hollywood Reporter.
The film has brilliant set pieces and a slick production that depict a fictitious Hollywood studio in the 1950s. It was also favorably reviewed, earning an 83 percent metric from Rotten Tomatoes. But the film's plot fizzles badly and ticket sales did the same.