W
ith some reboots, we groan and roll our eyes. They end up being either just a grab for money, or else the original is so good, we'd rather the studios not tarnish the name by creating something bad. However, we've got to admit we're kind of excited about the
Predator
reboot, which is rumored to be starring
Benicio del Toro.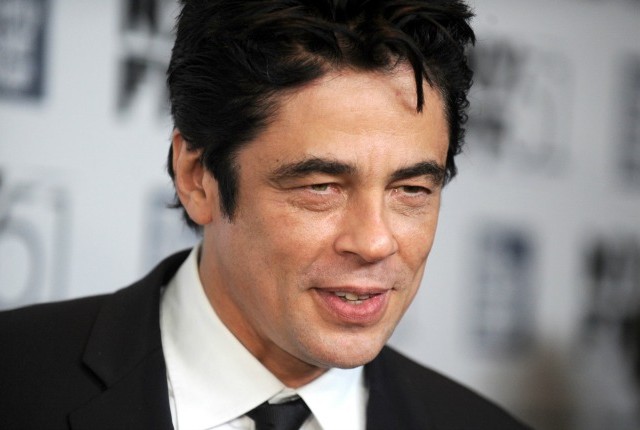 The Hollywood Reporter wrote that the plot is under wraps, but that it will be "an ensemble pice anchored by the character to be played by Benicio del Toro."
Apparently del Toro has been in talks for months now to star in the project, but del Toro has had too busy of a filming schedule to work it in. Now, however, they are planning on beginning shooting in February.
The original Predator, as fans well remember, was jam packed with some favorite muscle-men of the 1980s. Arnold Schwarzenegger starred as Dutch alongside Carl Weathers and Jesse Ventura.
If the storyline of reboot The Predator will feature the same characters as the original, it's likely del Toro will be taking over Schwarzenegger's role. On the other hand, he may be playing a totally new character invented for the reboot.
Read more to get the story on del Toro's latest movies: